Cold Dog Soup is a podcast about poetry and culture, with equal parts critic and praise for both. We talked to the hosts about the show's origin and how its format has evolved over time.
🖋 Bad Poetry Born from Football
Inspiration can strike at any time. You can come up with your new podcast idea while riding the bus, taking a shower, or, in the case of Cold Dog Soup, while recording another podcast. Hosts Sean and Matt were recording an episode of their college football podcast, Throw the Flag, when Sean revealed a terrible secret – he used to write poetry.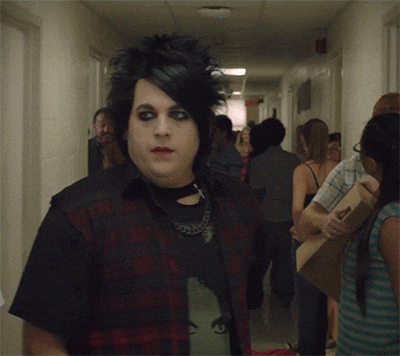 In the show's eponymous opening song, "Cold Dog Soup," Guy Clark sings, "Ain't no money in poetry / that's what sets the poet free / I've had all the freedom I can stand." While Sean's poetry also didn't make any money, he's no Guy Clark. In an interview with Sean, he described his past work as, "embarrassing emo poetry." Early on in the podcast, he brought his old work to light, bravely allowing Matt to start "ripping them to shreds."
🕰 The Changes Time Brings
Aiming to keep the show fresh, our hosts have changed the show's format a number of times since then. They occasionally return to Sean's old poetry, but Sean describes the podcast in its current form as "more of a catch-all format". Citing their inspiration as "the miscellaneous format that the Nerdist format maintained for years," Sean and Matt now discuss topics such as albums with only one good song, and asking the important questions like, "Does Jim Carrey's filmography hold up?"
When I asked Sean how they choose each show's topics, he said that the main criteria is relevance. "If there's something that's current that we want to rant about or praise for 30-45 minutes, we try to record, produce the show and get it published as quickly as possible."
That pressure to stay relevant puts a lot of stress on Sean and Matt. Sean says that "the most difficult thing is to stop being our own biggest critic and keep producing content that we're happy with." Now having hosted a few podcasts, Sean has found his own formula for making an entertaining show. "It sounds counter-intuitive, but I think the most important thing about podcasting is to first make sure that you're having fun. If that's the case, then usually everything else will fall in place."
⏩ What the Future is Bringing
Looking towards the future of Cold Dog Soup, Sean gave us a shameless plug, saying "we're excited to keep partnering with organizations like Podchaser that are committed to helping independent shows gain more exposure and expand."
So if you're looking for some bad poetry or a second opinion the on the most recent cultural happenings, give Cold Dog Soup a try and let us know what you think on Podchaser!
---
Chasing Pods is a Podchaser blog series dedicated to letting our readers know about podcasts they may not have heard of or provide a sneak peek into the making of their favorite podcast. We talk to podcast creators about their journey into podcasting, the creation of their shows, the ups and downs of the work, and what they're looking forward to for their podcast.

Do you love or make a cool podcast? Do you want to be featured on our blog? Email Taylor (taylor@podchaser.com) to tell him why your favorite show should be featured next.