Mental Illness Happy Hour is a podcast that discusses mental health in an honest and approachable way and we talked to Paul Gilmartin about his desire to encourage folks to find help.
🧠 A Podcast for Our Minds
My initial obsession with podcasts came from depression. All of my friends had moved to college and I was the one schlub who still lived with his parents while aimlessly attending community college. I was almost always alone and desperately craved the nerdy conversations that my friends and I used to have about our favorite video games. Podcasts successfully mimicked and even surpassed those conversations that I now lacked. Frankly, shows like the Giant Bombcast and Idle Thumbs provided me with an important social connection that was damn near the only thing that propelled me from one day to the next.
All of this is to say that I wish I knew about Mental Illness Happy Hour With Paul Gilmartin back in 2015. While my mental health benefits weren't intended by the hosts, Happy Hour's about page states that "Paul's hope is that the show and this website will give people a place to connect, smile and feel the return of hope." To accomplish this goal, Paul hosts blogs on his website alongside Mental Illness interviews with celebrities, artists, friends, and the occasional doctor.
🎙 A Story That Resonates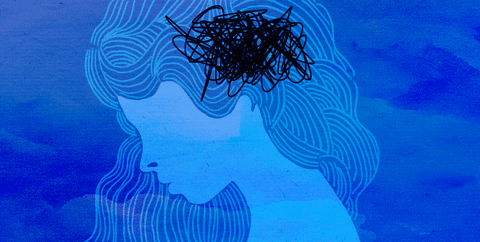 When I got the chance to interview Paul about his show, he told me that it all began in 2010. Against his psychiatrist's warnings, he stopped taking medication. Paul says that it started positively. "The depression and suicidal ideation took a while to show up," but eventually his depression returned. And when it did, Paul thought that "someone needs to talk about this," from a "peer-to-peer perspective." That initial idea quickly resulted in the first episode, and now 8 years later Mental Health Happy Hour has been covered in the Atlantic Monthly, Psychology Today, and the New York Times, as well as being recognized by both fans and critics as one of the world's best podcasts.
But long before becoming an award winning podcast host, Paul was an accomplished comedian. He's been performing stand-up since 1987 and co-hosted the TBS show, Dinner and a Movie for the entirety of its 16-year run. When I asked how his previous work has prepared him for podcasting, he said "I think the biggest thing is that I always have humor to keep episodes from being unrelentingly dark," but also, "having a large pool of funny, crazy friends who are good on the mic is great."
🛠 The Hard Work of Asking for Help and Running a Show
Paul has been steeped in other people's mental illnesses for the better part of a decade, not to mention a lifetime of managing his own. And while he makes clear that he's not an expert, Paul has come to understand mental illness from an insider perspective. He says that many people believe that mental illness "is a sign of weakness and the result of self-pity or not trying hard enough." But in reality, "asking for help is actually a very brave and wise thing." To drive his point home, Paul uses the metaphor, "a good general would do it if they were having trouble winning a battle."
But mental illness isn't the only battle Paul is fighting, as he still has a podcast to run. Over 400 episodes in, Paul sometimes finds himself, "getting burned out by the subject matter and needing to pull back my schedule." After all, he didn't originally foresee Happy Hour's longevity. "I didn't start it with the intention of making my living doing it, so there's a day to day grind of trying to keep download numbers up and advertisers interested."
⏩ An Independent Future
Looking forward to the future of the podcast, Paul is excited to maintain autonomy. He doesn't need "anyone's approval to change things up and keep it fresh." While Paul's DIY attitude can make it laborious to implement his new ideas, Paul says that he's very satisfied with the current state of his show. "It's achieving what I set out to do which is to help expand the conversation about mental and emotional battles and to encourage people to open up and ask for help; to remind them they're not alone."
So if you're dealing with mental illness, or just looking for virtual connection like I was, give Mental Illness Happy Hour a shot and let us know what you think by rating it on Podchaser!
---
Chasing Pods is a Podchaser blog series dedicated to letting our readers know about podcasts they may not have heard of or provide a sneak peek into the making of their favorite podcast. We talk to podcast creators about their journey into podcasting, the creation of their shows, the ups and downs of the work, and what they're looking forward to for their podcast
Do you love or make a cool podcast? Do you want to be featured on our blog? Email Taylor (taylor@podchaser.com) to tell him why your favorite show should be featured next.