We Like Drinking is all about the world of alcohol, from specific drinks to interviewing specialists, to educate you on all things drinking. We talk to the hosts about learning from the best through fascinating interviews with professionals in the industry.
🍻 Simply Unquestioned
There are a few things that have tied humanity together throughout history. We all seem to like clothes, most cultures eat some type of bread, and last but not least – a lot of us drink alcohol. 2 billion people drink worldwide, and 70% of Americans have had a drink in the past year.
Despite its massive popularity, we rarely take time to step back and talk about drinking. Unless abused, alcohol quietly remains as a constant background to many of our lives. This pattern continues in podcasts, where alcohol plays a prevalent but understated role. While some podcasts boast of their host's drunkenness, others never mention that the hosts are drinking during their discussion (but they totally are!).
We Like Drinking (Podchaser Link) brings alcohol to the forefront – in both content and form. Each week, hosts and alcohol experts, Jeff Eckles, John Ruyak, and Jeff Solomon discuss the surprisingly complicated world of beer, wine, and spirits. Each of the hosts come from different disciplines in the vast world of alcohol: the Jeff's are specialists in wine, both Californian and Italian, while John works as a commercial beer brewer in New Mexico.
🍷 Covering Anything Alcoholic…
We Like Drinking has been releasing weekly episodes since 2015, so when I got the chance to interview Jeff Eckles, I was curious to ask how they keep the show fresh. "Luckily, this is an industry that has two things, a ton of fascinating individuals to interview, and a constantly evolving landscape."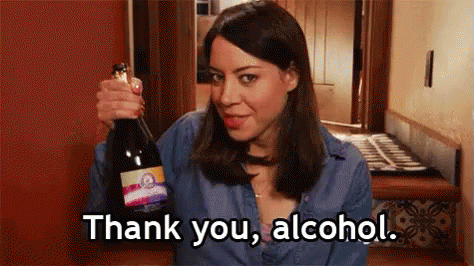 Over the course of their 200+ episodes, our trio of hosts has interviewed a stunning variety of professionals in the alcohol industry. From beer bloggers to New Zealand wine-makers – Jeff, Jeff, and John have covered it all. Eckles says that after all these years, he still "love[s] seeing the passion from our guests, be it for the wine they make, the drinks they serve, or the invention they are introducing us to."
Jeff's enthusiasm motivates him today, but it's also why the podcast began all those years ago. Jeff recounts the story of sitting in a craft beer bar with a few members of his beer league hockey team. Three of them "were talking about how we could do something together like a blog or review site. Another member of the team already had a successful podcast called We Like Shooting, so logically, We Like Drinking was born."
🍸… But in a Classy Way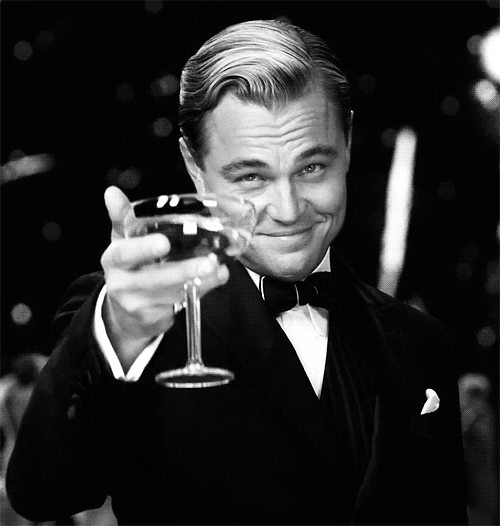 But Jeff wants to reiterate that enthusiasm for alcohol isn't the same thing as a party lifestyle. "If you get to know a brewer, a winemaker, a sommelier, or anyone else in the industry, you will quickly find that these are some seriously smart folks. There is so much science that goes into making these drinks, but also a lot of creativity and artistry. It's incredible." He goes on to say that, "if you've never sat down and shared a drink with someone who works in this field to talk to them about what they do, I highly suggest you make a point of doing so, or just listen to our show and we'll do it for you. #ShamlessPlug"
Like many of the podcasters I've talked to, Jeff says the most difficult part of recording their show is the time commitment. "It's shocking how much time and effort goes into producing a one hour show every week. I didn't think this was going to be a part-time job when we started, but it never gets old." Looking towards the future of the show, Jeff told me, "we are playing around with some format changes this summer that I'm really interested in testing out to see what our listeners think."
🎧 'We Like Drinking' on Podchaser
So if you love drinking, or are just curious about the subtle artistry of making alcohol, give We Like Drinking a try and let us know what you think by rating it on Podchaser.
---
About 'We Like Drinking'
Official Description
The truth is, most of us don't just drink one type of drink, we enjoy all kinds of adult beverages. The majority of the podcast and blogging world, however, sees the world through their own myopic drinking glasses. It's either all beer, all wine, or all spirits, in other words, they're boringly singular. We Like Drinking recognizes that the drink you crave depends on the situation, environment, mood and a host of other things. This podcast works hard to have fun first and maybe teach you something about your favorite drinks.
Links
Co-host Jeff Eckles

Co-host John Ruyak

Co-host Jeff Solomon

'We Like Drinking' on Podchaser
---
Chasing Pods is a Podchaser blog series dedicated to letting our readers know about podcasts they may not have heard of or provide a sneak peek into the making of their favorite podcast. We talk to podcast creators about their journey into podcasting, the creation of their shows, the ups and downs of the work, and what they're looking forward to for their podcast
Do you love or make a cool podcast? Do you want to be featured on our blog? Email Taylor (taylor@podchaser.com) to tell him why your favorite show should be featured next.