Work Trap is a podcast about how we spend most of our time: at work. We talked to one of the hosts about how the show began and what it has taught the hosts over its three seasons.
🗄 All We Do Is Work
Work makes the world go round – but it's not something that we talk about very much. Sure, we'll tell our loved ones when we had a particularly stressful day, but that's different.The part that nobody talks about is that less than half of American workers are satisfied with their jobs.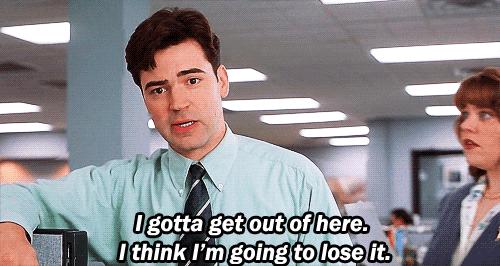 When I have complained to my friends about jobs passed (not this one though. I love Podchaser <3 ), they don't take my gripes at face value. Since job dissatisfaction has become the norm, my friends compare my unhappiness with the experiences of others. Only then can they determine if my job actually sucks. Maybe I just have bad friends (not you reading this though. I love you <3 ), but I think this hierarchy of heartache speaks to a larger truth about Work – for a lot of people, it's a necessary evil.
😡…And Most of the Time We Hate It
And that's where Work Trap comes in. Every episode, hosts Harry, Andy, and Eddy, air out their dirty laundry about their day jobs. When I got the chance to interview Harry, he told me that before the show began, the hosts, "noticed that even though the 3 of us were in different roles and industries, we complained about the same exact things." Nothing unites a group more than shared trauma, and after a while, they all felt the need to turn their "frustrations into something productive."
Four seasons later, they've done just that. Early on, our hosts discussed common workplace complaints, such as how difficult it is to apply for jobs and the soul-crushing nature of the office environment. In season two, each episode discusses the workplace using the lens of the seven deadly sins; sometimes they feel envy toward professional public speakers or feel prideful and intellectually superior to their coworkers. For season three, the trio freshened up the format once again watching a new workplace movie each week.
😤 So We Need a Release that Teaches Us Something
Throughout every season, Work Trap has always aimed for catharsis. Before starting the podcast, the trio felt isolated in how pointless their careers felt. They didn't want to be the only employees who complained, but now Harry's learned, "never take work too seriously, it'll kill ya." Ultimately, "the thing that we want our listeners to take away the most is that they are not alone."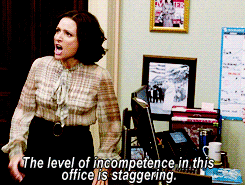 But that's not the only takeaway. From his time working and discussing his time working, Harry has learned that "the biggest misconception about work is that people are competent in their positions." That, in reality, "you don't know everything and there is always room for improvement." With that being said, Harry also believes that the workplace isn't necessarily a meritocracy. "Office politics play a large role in terms of who gets promoted and moves up the corporate ladder."
Another thing that Harry's learned from recording Work Trap, is that it's difficult to record a podcast. But now that they've gotten sound levels and background noise in order, the biggest hurdle that the crew has faced is marketing. "Getting the word out to people outside of our social circles takes a lot of time and resources, and as a full time working professionals it takes a large chunk of our already limited free time."
⏩ And Work Trap Will Keep Being That
Looking forward to the future of the show, Harry says, "the thing we are most excited for is probably the future guests we will have on the show. We have gained significant insights from the variety of guests we have had and enjoy all of their stories. Aside from that, obviously fame and world domination."
So if you're looking to hear about other people's work lives, or just craving some catharsis – give Work Trap a try and let us know what you think by reviewing the show on Podchaser.
---
Chasing Pods is a Podchaser blog series dedicated to letting our readers know about podcasts they may not have heard of or provide a sneak peek into the making of their favorite podcast. We talk to podcast creators about their journey into podcasting, the creation of their shows, the ups and downs of the work, and what they're looking forward to for their podcast.
Do you love or make a cool podcast? Do you want to be featured on our blog? Email Taylor (taylor@podchaser.com) to tell him why your favorite show should be featured next.