This is a guest article by Garret Godfrey (Good Patron), JD Sutter (Founder Porchlight Family Media), Wil Williams (CEO Hug House Productions), Alistair Pitts (Russophiles Unite), Stephanie Fuccio (PodRevDay Founder / Geopats Language).
---
Why make the extra effort to write a GOOD review?
If you're going to go through the effort of writing a review, you want it to be helpful, right? You want to write more than just "good show" or "I like it a lot". The more effort you put into crafting your review, the more helpful your review will likely be – both to the podcaster and the potential listener. Plus, it makes you look more credible as a reviewer if you actually have some details and reasons behind what you are saying in your review. If you review enough shows, folks may begin to value your opinion, follow you on Podchaser, and even check out shows based on your recommendation. Here are a few tips for how to write a GOOD podcast or episode review.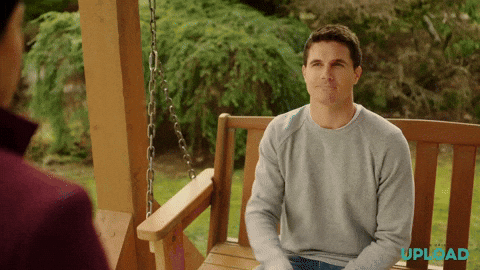 How to write a good podcast review
Here are some things to keep in mind when writing a podcast review:
Does your review bring value? If you don't like shows about musicals, please don't give a low/negative rating/review to a show about musicals. That is not a fair judgment.
Remember your intended audience. The podcaster and the potential listeners.
Be concise. If the review is long, break it up into distinct easy to read paragraphs.
Be specific about your criticisms and praises. Your input may influence future episodes.
Characterize the overall nature of the podcast. Does it deliver on its promise/description?
Questions to ask as you write a useful review
What do you love about the show and why? 
What has this show meant to you?
Do you have any issues with the show? Don't be a jerk; you can mention things you didn't like, but don't tear people down.
How was the audio quality? 
What qualities/experiences/expertise do the hosts or guests bring to the table?
Why should someone give it a listen? Will it be worth their time?
How to write a good podcast episode review
This needs to address the question – "Why THIS particular episode? Of all the episodes this podcast has released, why are you writing a review for this one?" Call out what is so special about this episode so that it merits its own review. Was it the topic, the guest, or the unique/thought-provoking way of how the discussion was handled? Tie this into the natural flow of the show in general and explain how this episode stands out so much that it deserving its own review.
Special considerations for reviewing an audio fiction or audio drama podcasts
Production values matter with all podcasts, but especially with audio drama or audio fiction. While a standard "solo host" or "host/guest" type show may be entirely produced by a single person, many audio drama podcasts have a number of people involved in multiple aspects of the production. For your review, you may want to address specific aspects of the podcast that you liked or disliked. Some aspects are foundational to the storytelling itself, such as the writing and pacing, while other aspects have more to do with the execution like the audio quality of the actors, sound design/effects, scene transitions, or music.
Apart from the individual components, what did you like or dislike about the performances or the story overall? Please try to keep your review spoiler-free, but do make sure to give enough information that folks will know if they're going to appreciate the show before investing a lot of time into a serial audio drama. There are parental rating systems for audio drama, so your review would be a good place to give a fellow listener a heads-up regarding certain themes or tough content that may be present in the episode such as profanity, extreme violence, mature themes, etc. 
Where should I write my review?
There are a handful of places where you can write your podcast review. You can simply go to Podchaser and review a podcast there. It's a website so it works on PC/Mac/Android/Apple without needing any special app. And, their reviews are currently integrated with a number of podcast apps and podcast creators can easily see & share your review as well as reply to you. Or you can post your review in an app, if you use an app that includes a built in function to review a podcast like Apple Podcasts.
Keep in mind #PodRevDay is the 8th of every month
One thing you SHOULD do is share a link or screenshot of your review and tag the podcaster on social media. Even better, share it on the 8th of the month, tag the podcast creator, and include the hashtag #PodRevDay.
---
Thanks to Garret Godfrey (Good Patron), JD Sutter (Founder Porchlight Family Media), Wil Williams (CEO Hug House Productions), Alistair Pitts (Russophiles Unite), Stephanie Fuccio (PodRevDay Founder / Geopats Language)!
Follow #PodRevDay on Twitter.
---
Additional Reading
10 Podcasters Explain Why They Ask for Reviews – In honor of #PodRevDay
This will change the way you listen to podcasts.
5 Ways I use Podchaser as a Podcaster