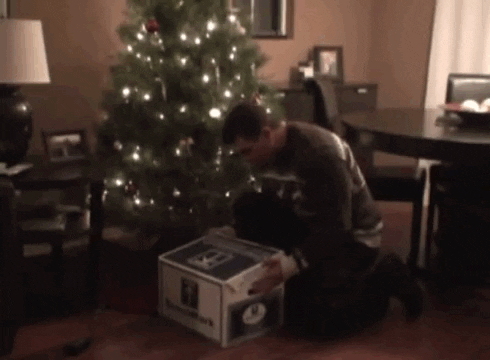 Christmas is almost here and you need a gift idea for that certain podcaster in your life. Don't worry, we've got your back!
We here at Podchaser know a thing or two about podcasts, so we've put together a list of ten gift ideas that are sure to make the podcaster in your life very happy this holiday season. From headphones and mixers to books and accessories, we've got a present for everyone. (Each product goes to an affiliate link)

 10 Podcaster Gift Ideas
Every podcaster needs a good pair of studio headphones and these are great. They play audio without adding any equalizer, which is perfect for when you're editing audio or wearing them during an interview. And speaking of editing a podcast, that can take forever so you're going to want headphones that are super comfortable. Luckily LyxPro HAS-10s can be worn for hours and hours without hurting your ears.
---
Hands down this is the best book about crafting podcasts. Jessica Abel follows podcast/radio superstars like Ira Glass and Roman Mars as they create their amazing shows. While tilted more towards narrative podcasts (think 60 Minutes for your ears), the lessons in this book are sure to help any podcaster as they tell their story. Also, it's a comic book so it's super fun to read!
---
Perfect for at home or on-the-go, the Zoom H4 Pro is a podcaster's best friend (well, besides us ). This thing has you covered no matter how you record – plug in your XLR mics, USB mics, or a traditional line-in. It even works with mics that need phantom power. And if you don't have a mic with you, the Zoom H4 Pro has two built in. It's like a multi-tool for podcasting!
 Buy this recorder (and make sure you pick up an SD card)
---
The hardest part about making a podcast isn't recording or editing, it's just organizing the darn thing. This planner is specifically made for creating a podcast. It helps walk you through each step of creating a podcast, from scheduling guests to posting on social media. This is a great pick for a veteran podcaster or even someone who is itching to get started.
---
Aren't they pretty? These cable not only look great, but the reviews say they're high-quality and the right length for any podcast. Before you buy, just double check that your special someone uses an XLR mic and not a USB mic. You can tell by the end of the cord. If it's a circle with 3 prongs, it's an XLR mic. If it's a rectangle and looks like it'd fit into a computer, it's a USB mic.
---
XLR this, USB that, it can get confusing out there and sometimes it's best to let the podcaster decide. So why not pick up a gift card on Amazon. It's quick and easy and there's a ton of podcast gear for them to choose from. This one even comes in a snowman tin, so they can still unwrap something on Christmas morning!
---
Be warned this one is a bit more expensive, coming in around $500. That said, it's totally worth it. The RODECaster Pro is a podcaster's dream machine. It lets you record audio seamlessly and it's super easy to use. It works with any mic and even has Bluetooth for recording your phone. The peace de la resistance is a built-in sound effects board, perfect for everything from silly jokes to emotional ambient music.
---
This mic stand is ultra convenient. Simply tighten it onto a desk and screw in a microphone. Now you can move your mic around with ease. The best part about an arm mount like this is that it gets your mic up off the table, making it harder to pick up annoying noises like keyboard typing and finger tapping. It should work with any microphone but check out the specs just to be sure.
---
Stylish and practical, this stand gets your podcaster's headphones off the desk. But it's not just a tidying up accessory, when you hang your headphones on a stand they actually last longer. See, headphones are made to work vertically. You put them on your head and you stay upright (hopefully). When you lay them down on their side, their weight puts pressure on the sides of those vertical joints causing them to bend and weaken over time. The more you know!
---
When you don't have a sound booth to record in, you need a tool to help you decrease the noise and reverb of your environment. That's where this awesome isolation shield comes in handy. It surrounds the microphone to minimize any echos that may occur when your voice bounces off the walls of your room. Give this to your favorite podcaster and you're making their podcast sound even better. Isn't that awesome?
---
 Our Best Wishes
Hopefully this list of gift ideas helps you mark someone off your Christmas shopping list and brings a little joy to a podcaster this holiday. If you end up finding another gift, let us know on Twitter, we'd love to hear what you picked out.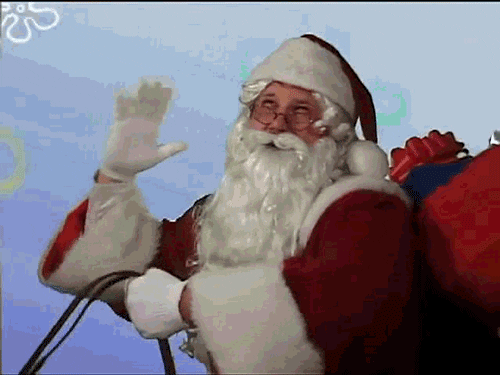 And on behalf of everyone at Podchaser, we wish you a Merry Christmas, Happy Holidays, and a Happy New Year!