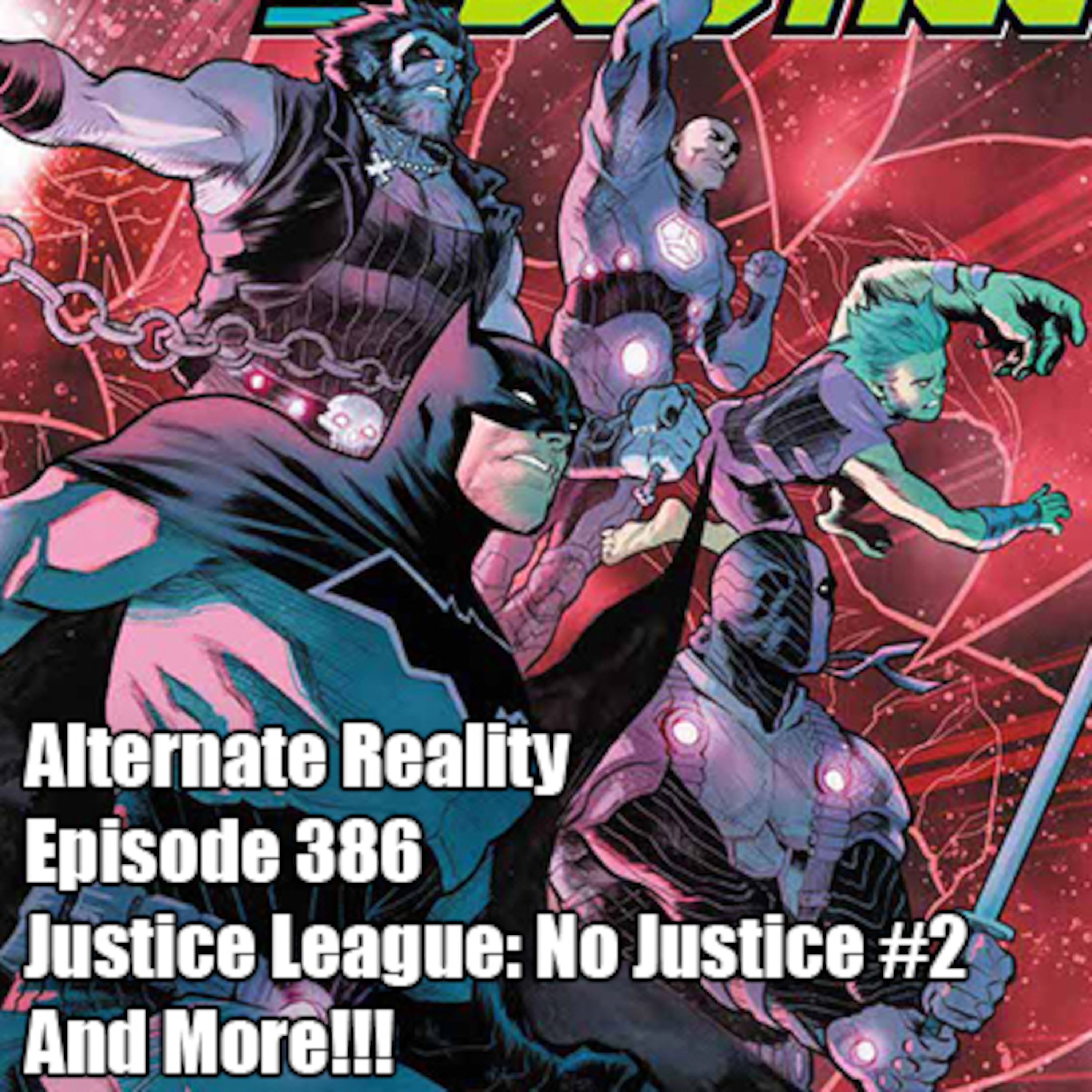 Alternate Reality - Episode #386
Hey gang, Jon and Charlie coming at ya' with more comic reviews this week. We continue discussion from previous weeks about Justice League: No Justice and Avengers. Are these the same book in disguise? Is there any collusion going on between DC and Marvel? We have the answers.
Also, we're talking heavily about Superman and Charlie is doing his best Joker and Harley impressions for you. The odd thing? Those impression ain't half bad. All in all, a rocking good time that you don't want to miss; all on this week's Alternate Reality!!!
Enjoy!!!
Comics
Justice League: No Justice #2 Mighty Thor: Gates of Valhalla #1 Avengers #2 Superman Special #1 Superman #39-41 Harley Quinn Love Joker #2
Contact us at:
[email protected]
Follow us on Twitter: Show:
http://twitter.com/AR_Podcast
Jon:
http://twitter.com/jonloveless
Charlie:
http://twitter.com/Xonslaught
The Alternate Reality Facebook page can be located at:
https://www.facebook.com/pages/Alternate-Reality-P…
Alternate Reality is a proud member of the Comics Podcast Network Check out the Network at:
http://www.comicspodcasts.com/