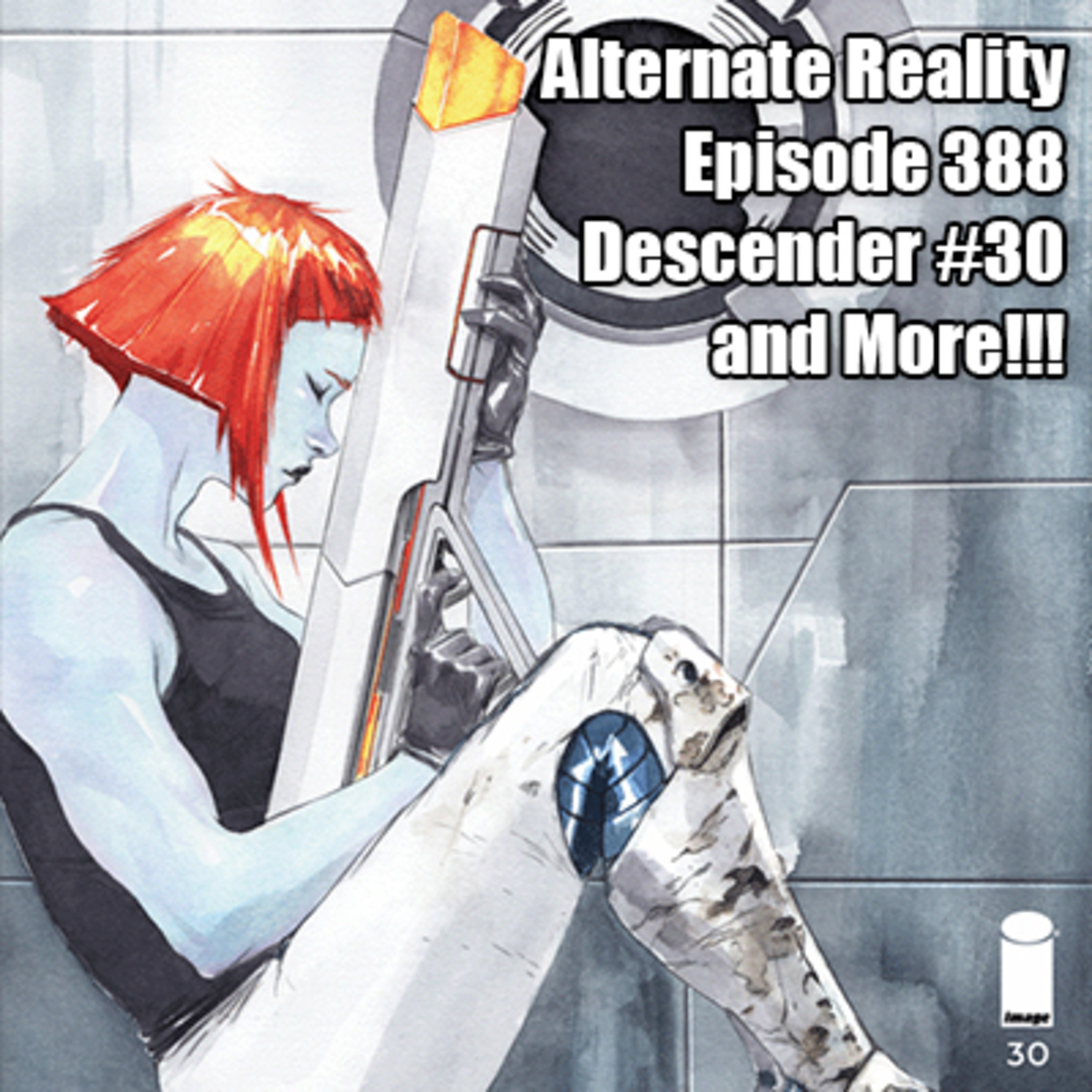 Alternate Reality - Episode #388
Charlie this week is going deep on Descender from Image Comics telling why his feelings are so strong coming from the bottom of his very soul. He's also crazy about the Flash War. He relates an amazing story found in the pages of Jughead: The Hunger about werewolves in the Archie universe. And finally, Charlie reads a republished Star Wars story from Dark Horse in what is clearly a cash grab to coincide with the new Solo movie. However, that doesn't deter Charlie who had a lot of fun with the comedic revisionist history of Tag and Bink Were Here.
Meanwhile Jon is telling us about mostly the same books again. He does get to mix it up just a little with Man of Steel #1, which is a new series about the same character that Jon always talks about. Jon fills us in on whether the wait for Bendis was worth it and whether or not he delivered on this seminal fist issue. Also, Jon follows up on Justice League: No Justice #3, and breaks a little more new ground with Doomsday Clock #5.
Alternate Reality coming to you wall to wall and tree top tall from our studio in Jeffersonville KY!!!
Enjoy!!!
Comics
Descender #30 Man of Steel #1 Flash #47 Justice League: No Justice #3 Jughead: The Hunger #6 Doomsday Clock #5 Tag and Bink Were Here TP
Contact us at:
[email protected]
Follow us on Twitter: Show:
http://twitter.com/AR_Podcast
Jon:
http://twitter.com/jonloveless
Charlie:
http://twitter.com/Xonslaught
The Alternate Reality Facebook page can be located at:
https://www.facebook.com/pages/Alternate-Reality-P…
Alternate Reality is a proud member of the Comics Podcast Network Check out the Network at:
http://www.comicspodcasts.com/