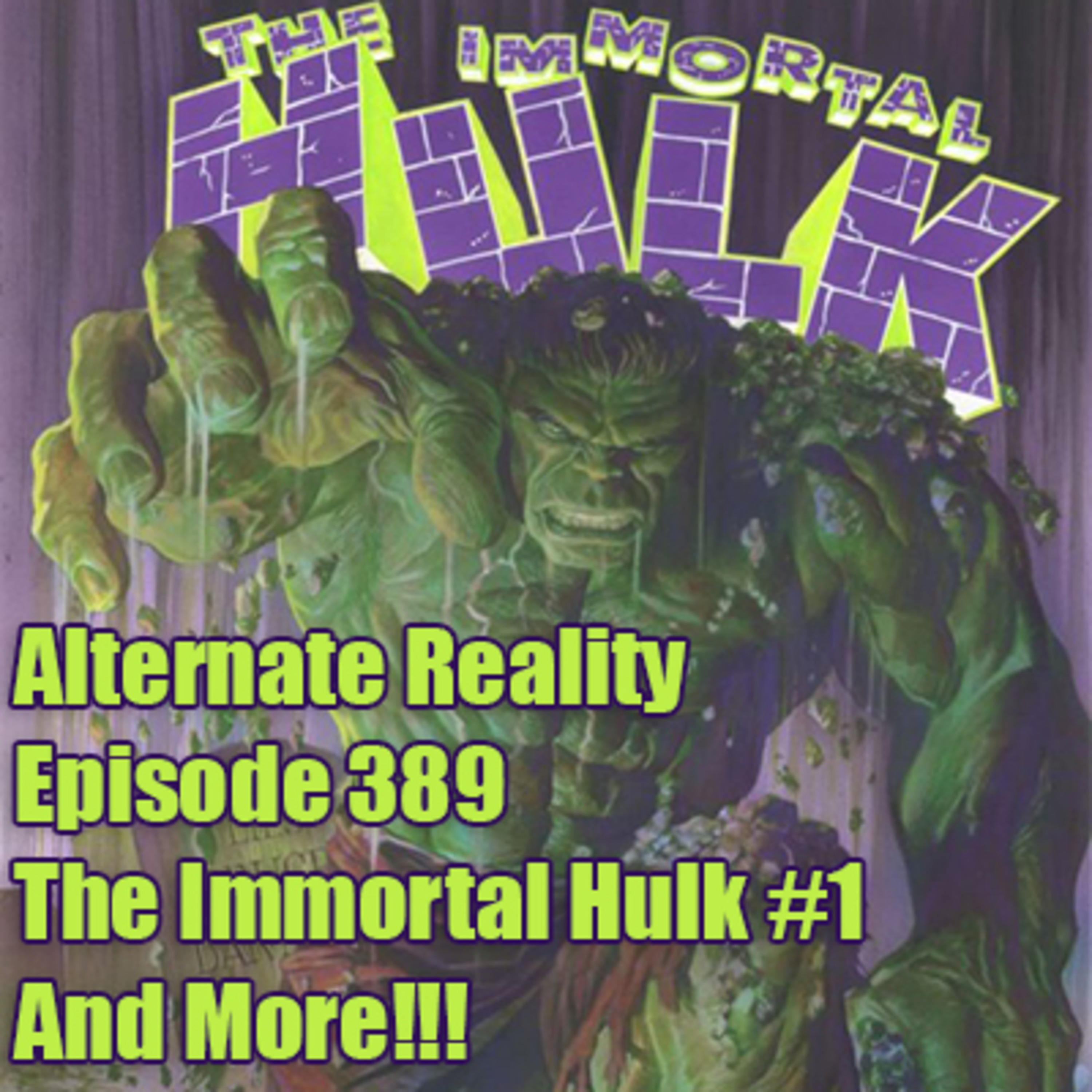 Alternate Reality - Episode #389
Lots of comics to talk about this week. We look at a spooky ghost-like story in Immortal Hulk #1. Charlie tells us about Deathstroke being out for Batman's blood. We finally get to the end of our weekly Justice League setup for the new series, but was it worth it?
Also, Charlie and Jon look at Papergirls from Brian K. Vaughan as Charlie tried to catch Jon up. Jon takes a tour on the wild side with Medieval Spawn and Witchblade. And we finish up with the new DC series The Unexpected. (Wow, that was unanticipated)
Alternate Reality; bringing you the best every week in comic book podcasting!!!
Enjoy!!!
Comics:
The Immortal Hulk #1 Deathstroke #32 Papergirls #21 Medieval Spawn/Witchblade #1-2 The Unexpected #1
Contact us at:
[email protected]
Follow us on Twitter: Show:
http://twitter.com/AR_Podcast
Jon:
http://twitter.com/jonloveless
Charlie:
http://twitter.com/Xonslaught
The Alternate Reality Facebook page can be located at:
https://www.facebook.com/pages/Alternate-Reality-P…
Alternate Reality is a proud member of the Comics Podcast Network Check out the Network at:
http://www.comicspodcasts.com/