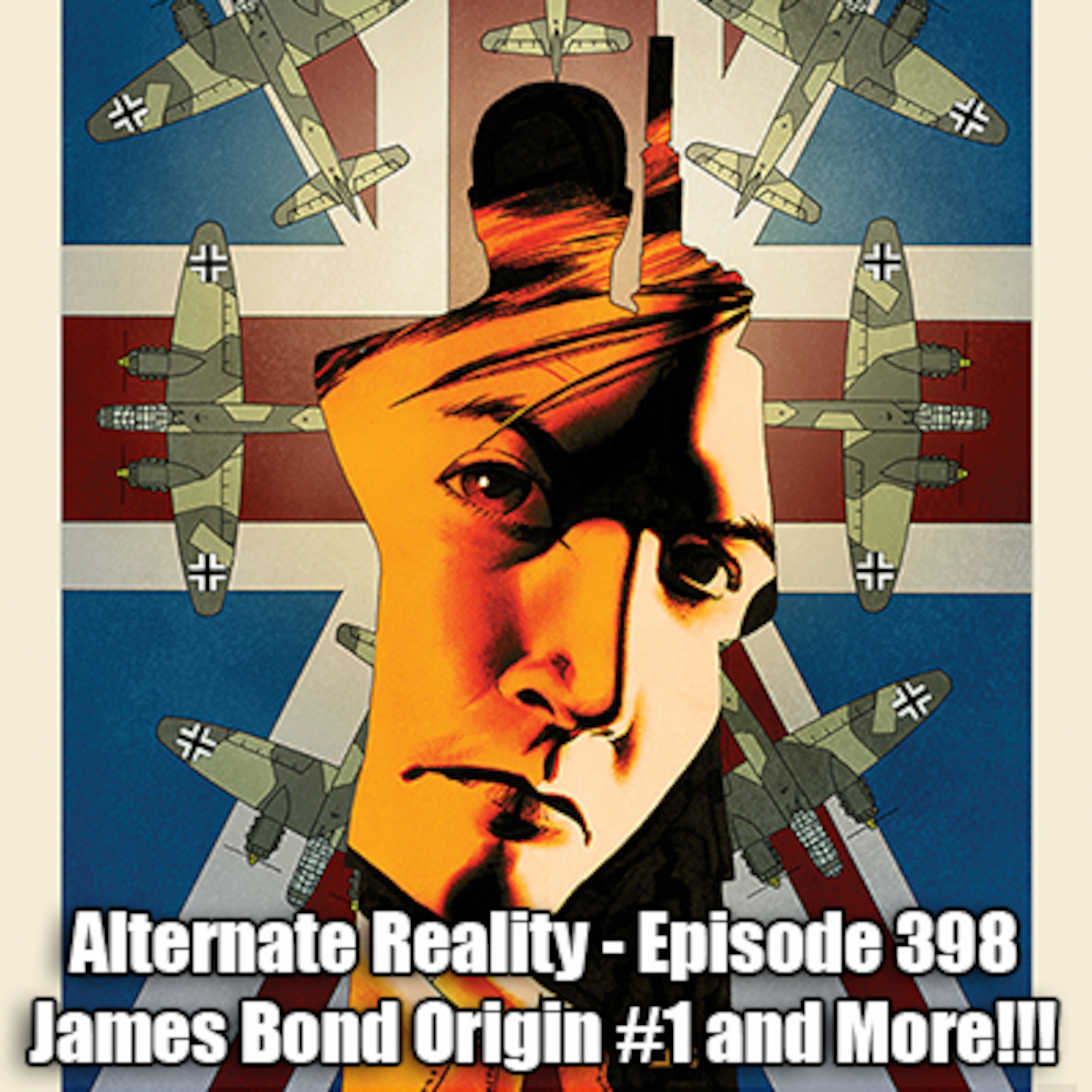 Despite torrential flooding, the Alternate Reality crew is still here and all without building an Ark. We managed to survive the flood waters this time but with a new hurricane coming in on the eastern seaboard, we're liable to be up to our necks in it.
In the meantime, we're already up to our necks in comics. We've got an assortment for you this week as Jon and Charlie talk about everything from James Bond in WWII, to the Star Wars Universe and all points in-between.
And if that wasn't enough for you, the boys take some extra time to dive outside the comics book flood waters into other seas of geekery. We take a quick look at Spider-Man which just hit the PS4 and Iron Fist season 2 which just hit Netflix.
Uh oh, I should have said that. Whenever we say we're gonna do anything quick, or just touch on a subject for a few mins, the episode turns out to be twice as long. Well, perhaps that's for the best as the boys must take an extended brake after this so Jon can go to the Cleveland Clinic and be seen by the world's best doctors. So this double length episode may have to last as much as three weeks before Alternate Reality will be back.
Sorry, but that's just the way things go sometimes.
Enjoy!!!
Comics: James Bond Origin #1 Star Wars: Dr. Aphra Annual #2 Immortal Hulk #5 Bully Wars #1 The Dreaming #1 Deathstroke #35
Video Games: Spider-Man - PS4
TV Shows: Iron Fist Season 2 - Netflix
Contact us at:
[email protected]
Follow us on Twitter: Show:
http://twitter.com/AR_Podcast
Jon:
http://twitter.com/jonloveless
Charlie:
http://twitter.com/Xonslaught
The Alternate Reality Facebook page can be located at:
https://www.facebook.com/pages/Alternate-Reality-P…
Alternate Reality is a proud member of the Comics Podcast Network Check out the Network at:
http://www.comicspodcasts.com/