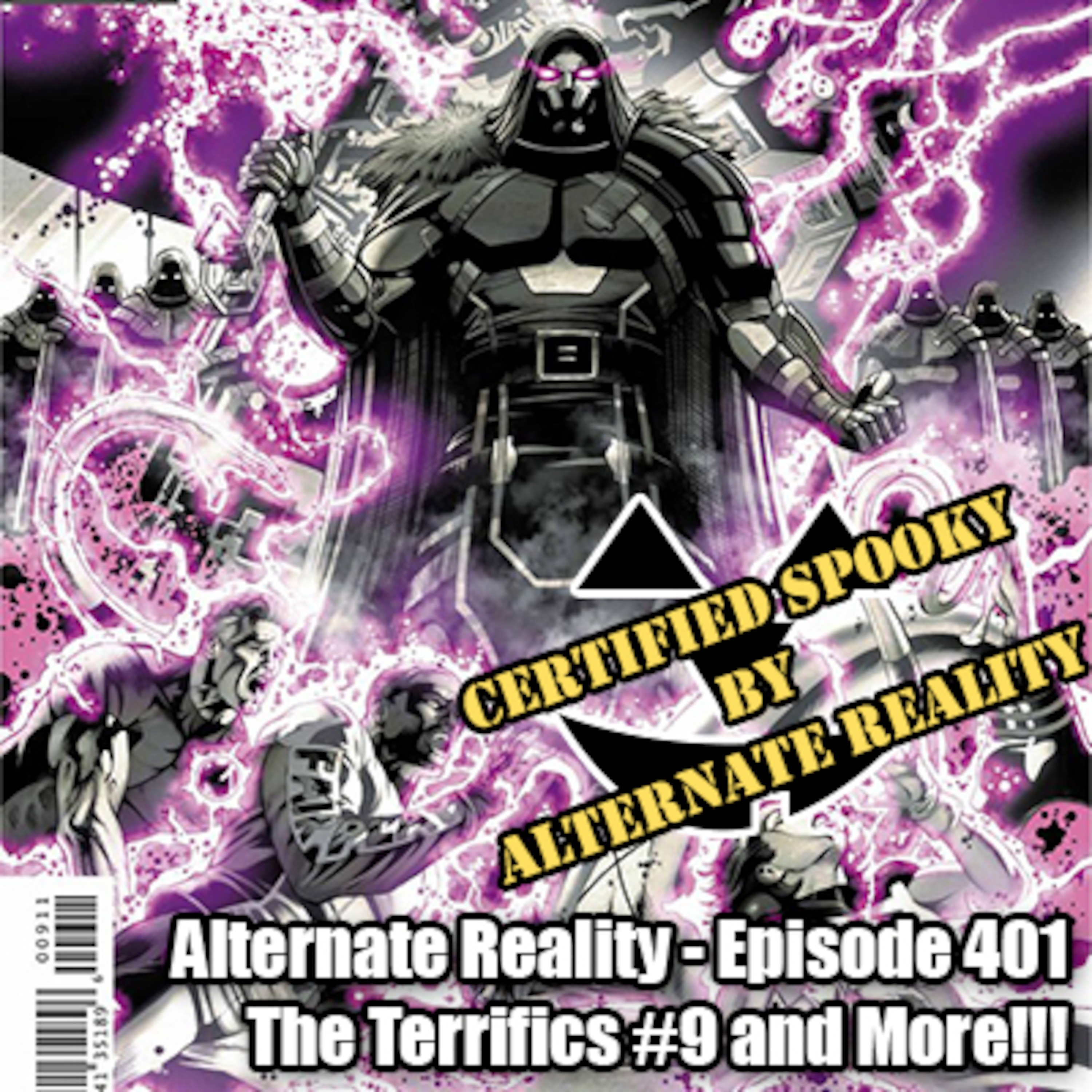 Alternate Reality - Episode #401
The boys wind down the Halloween season by talking about some scary books this week…… Well, kind of. I mean Jon's talking about the Halloween specials Dynamite put out for both Red Sonja and Vampirella. Charlie's keeping things supernatural with Books of Magic. And Jon brings it back around with his low-down on Spider-Geddon - a book featuring vampire-like bad guys called the inheritors. (That was kind of a stretch wasn't it)
Truth be told that's it for the spooky stuff, but we've got some good old superhero action with The Terrifics, and Return of Wolverine, and if I might add a touch of space-opera in Star Wars: Dr. Aphra. All of those books, while not horror books, do have anxious moments of intense action, scary even. So don't count them out till you've heard the reviews.
And then there's the scariest thing of all….. Jon and Charlie. (insert scream here)
Have a terrifyingly good time.
Enjoy!!!
Comics: The Terrifics #9 Spider-Geddon #2 Star Wars: Dr. Aphra #25 Return of Wolverine #2 Books of Magic #1 Red Sonja/Vampirella Halloween Specials
Contact us at:
[email protected]
Support the show by becoming a member of our Patreon. Visit our Patreon Page at:
https://www.patreon.com/AlternateReality
Follow us on Twitter: Show:
http://twitter.com/AR_Podcast
Jon:
http://twitter.com/jonloveless
Charlie:
http://twitter.com/Xonslaught
The Alternate Reality Facebook page can be located at:
https://www.facebook.com/pages/Alternate-Reality-P…
Alternate Reality is a proud member of the Comics Podcast Network Check out the Network at:
http://www.comicspodcasts.com/