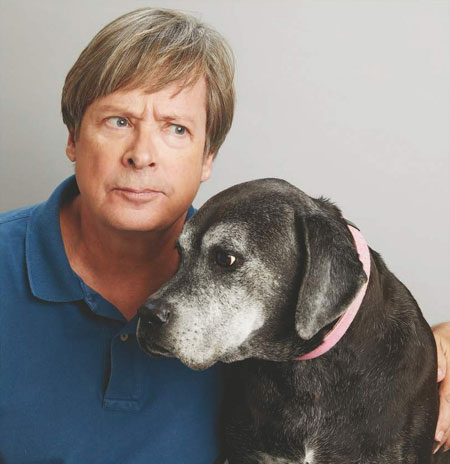 Dave Barry Talks About His Dog
The extremely talented and very funny author, Dave Barry is our guest. He'll tell us about the lessons he has learned from his dog, Lucy. He says Lucy taught him to effectively deal with road rage. Dave also explains why he's not much of a cat fan.
Listen Now
Deadly Virus Makes A Comeback
A young dog imported from South Korea into western Canada brought along a dangerous hitchhiker, the Asia-1 strain of canine distemper virus (CDV), which until then had not been reported in North America. Scientists at Cornell University College of Veterinary identified the virus in samples from the dog, which they suspect was part of a shipment of animals rescued from a Korean meat market.
Listen Now
Woman Awarded $60,000 After Dog Dies In Trainer's Care
A woman in Napa, California, who's German Shepherd died while in the care of a dog trainer has been awarded $60,000 by a County court. She sued the trainer for negligence, breach of contract and violation of state health and safety codes. A necropsy revealed her dog had died from heat stress or hyperthermia after less than 3 weeks in the trainers care. Police officers also found inhumane and cruel conditions at the home where the dog, Gunnar, had likely been held.
Listen Now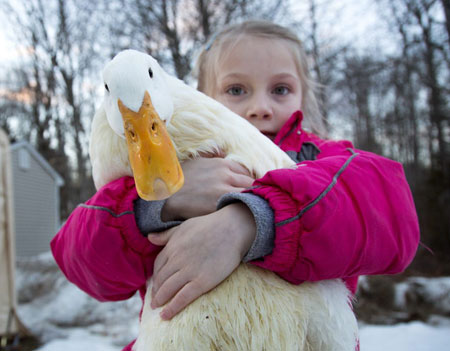 Pet Duck? Why Not?
A lot of kids go to the park to see ducks, but 8-year-old Kylie Brown of Freeport, Maine takes her duck to see the park. If you missed the
viral story
about Kylie and her duck, its name is Snowflake. She takes it to the pond at a park and it even returns when she calls its name. Kylie's parents say Snowflake has had to be by their daughter's side 24/7 since the day they brought him home. So they brought him in the house, put a diaper on him and now he's a house duck.
Listen Now
Unique Ways To Memorialize Your Pet
Steve Munt wants to send the cremains of his beloved cat into space. While dog lovers have been memorializing their dogs this way for years, Steve's cat will be the first feline remains shot into space in a satellite that will circle the earth in perpetuity. Steve is our guest and he'll explain why he wants to do this.
Listen Now

Read more about this week's show.