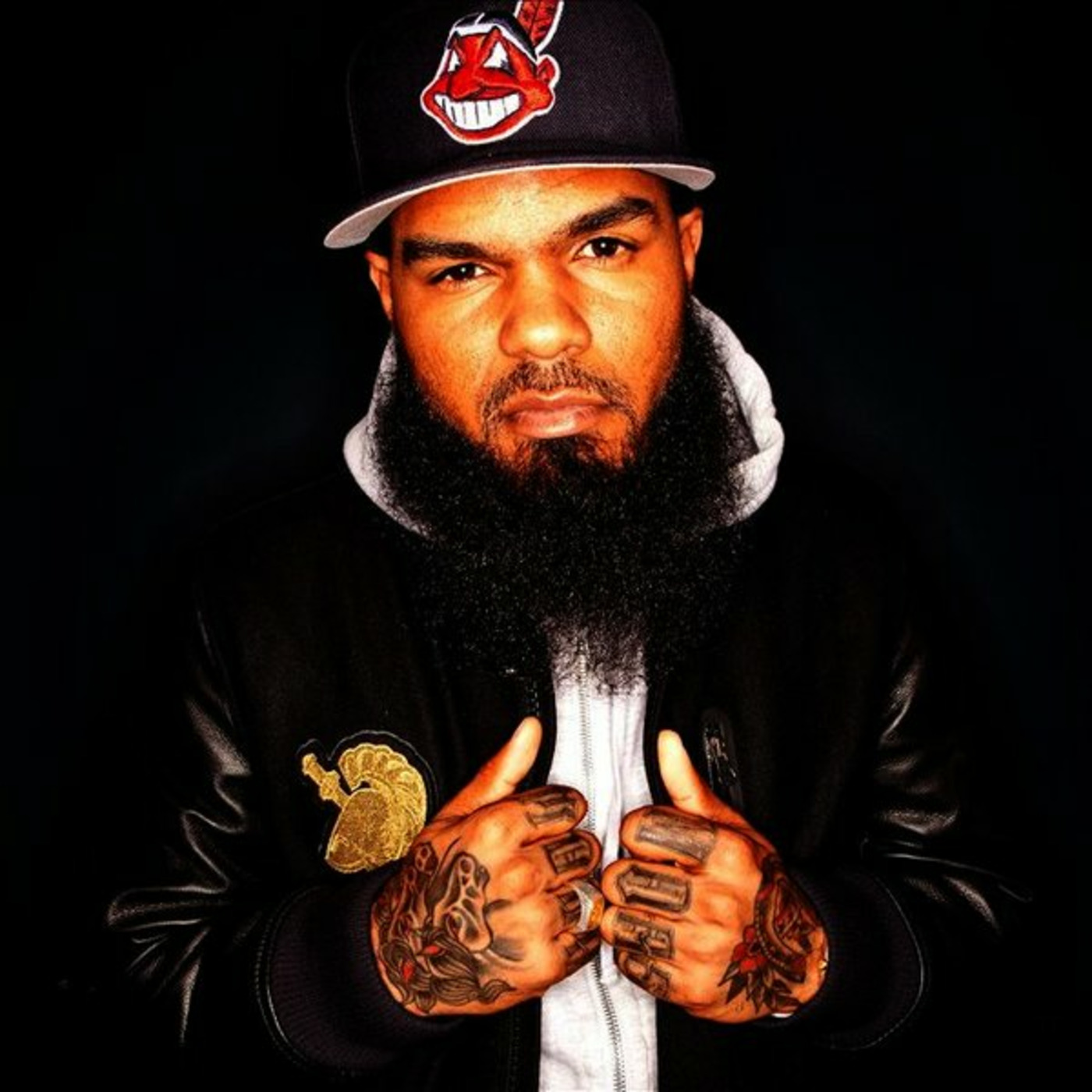 STREAM
or
DOWNLOAD
On this seven hour broadcast
Mista Montana
and
Menace
do this:
We catch up with Caxton-Press founder and Speakers Corner co-creator, Manage, and reflect on Chuck-D's praise of Caxton Press's recent show at Koko Club, the addition of performing with a live band, 'Shame The Devil' receiving best 'UK Hip-Hop album' in Wordplay magazine, Tim Westwood leaving the BBC, forthcoming solo material and of course the future of Caxton Press as a group and as solo members respectively.
Taking to Conspiracy Worldwide Radio, Stalley climbs in the saddle and rides with Mista Montana and Menace to talk his latest mixtape 'Honest Cowboy', XXL's recent accusations of Maybach Music Group holding him back, sampling, working with DJ Quik and his forthcoming debut, which he reveals is 80% finished and features the assistance of DJ Quik. We also talk about his future, which will include more work with Scarface and a show this month at London's Jazz Café.
Willie the Kid is with us to discuss his Alchemist laced release, 'Masterpiece Theatre' and its creation. We talk everything from its cinematic cover-art, working at what Alchemist calls 'Rap Camp' where 'Rare Chandeliers' was being recorded at the same time as 'MPT', Alchemist's modesty as a rapper and more. We also touch on his upcoming 'Aquamarine' mixtape, a short-film called 'The Fly', which he assures us is "not a typical Rap movie" as well as future work with Alchemist and Action Bronson.
Two artists responsible for one of this years dopest albums, Killer-Mike & El-P join us in the form of Run The Jewels to talk about their latest release, chemistry, the influence 80's Hip-Hop had creating it, the prospects of a UK tour, Mr. Killums' drug problem, Killer Mike's plans to work again with Immortal Technique and Brother Ali, the possibility of releasing a Mr. Killum's soft-toy and the future of Company Flow, which El-P reveals isn't "impossible".
Fresh off tour with Tony Starks, the ever consistent Killah Priest is back with news of upcoming music, most notably including an upcoming album with Ghostface Killah titled 'Natural Born Killas', which is already 4/5 songs deep! In addition, we talk ODB's forthcoming Rock the Bells hologram appearance, turning down major label deals, the future of The Four Horsemen, Black Market Militia and Wu-Tang's long awaited 'A Better Tomorrow', which he reveals he's recently been exchanging ideas with Ghostface, Inspectah Deck and GZA for. Exciting times!
Minneapolis's Dessa serves a critical and enchanting insight into her latest and 3rd release 'Parts Of Speech' and explains why she feels it's her most "clear-eyed" album to date. Intimate and oft moving, the first lady of Doomtree descends into focus mode and details her creativity's relationship with the human condition. Listen.
 We chop it up with BK mainstay Block McCloud to explore his new group Gods of Chaos, which is comprised of himself and Big Duke of Pyscho Realm. Set to solidify itself as an evolutionary and ambitious project in both of their catalogues, we discuss the creation of '13' and some of its dark concepts. We also talk about the many upcoming projects he has in the works including, a collaborative album with Blacastan entitled 'Black Blocks', a new Army of the Pharaohs album, a project with his wife and music with Shabaam Sahdeeq!
 Legendary film director and creative cultural artist Charlie Ahearn takes 30 minutes out his schedule to discuss his latest documentary 'Jamel Shabazz: Street Photographer' and the legacy of Wildstyle, which he discloses details of an upcoming 30th anniversary Bluray edition of the iconic film set to feature additional footage! We also talk Hip Hop in 2013, Kickstarter, Instagram and so much more in an interview with a bonafied cultural legend!
AND THAT'S NOT ALL!
Mista Montana and Menace release world-wide exclusives and delve deep into a miriad of controversial news stories, including the viscous fight in LegoLand. 
GET IN!
Contact:
conspiracyworldwide@gmail.com
STREAM
or
DOWNLOAD