Episode 027- In this episode, I will let you know what I am up to food-wise and drink-wise.  It's my thinking that you might be interested or inspired to try some of these things.  Note:  I do not receive any compensation for you clicking on any of these links. They are for your knowledge, use, and enjoyment.
If you enjoy Guys and Food, it would mean a lot if you could tell your friends and neighbors about it, or send them a link for the website or a specific podcast or blog post.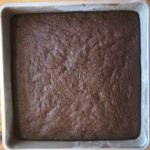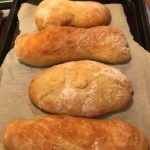 My Food Projects-

  
In the last month, "Baking with Joe" featured the Chocolate Beet Cake and the Fresh Mint Oreo Cheesecake from
"The Harvest Baker."
 Also, we made ciabatta from
Paul Hollywood's
"100 Great Breads" and 
Nutella stuffed cookies from Sugar Spun Run.
In the garden, my cucumbers and hot peppers are coming from the garden.  The tomatoes are "meh."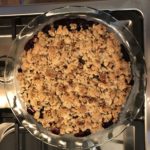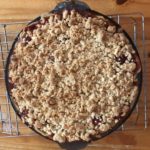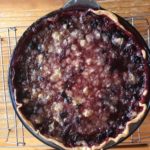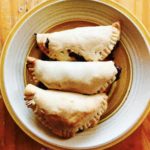 What I'm Baking-
I made the
Blueberry Crisp from King Arthur Flour Baker's Companion twice,
Sour Cherry Crumb Pie, Bumble Berry Pie, and Chocolate Cherry Almond Hand Pies.
What I'm Cooking- 
For Independence Day, I made pickled potato salad.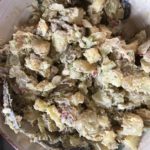 Kitchen Tools I'm Using- 
OXO 9 x 9 baking pan, Kitchen Aid kitchen scissors.
What I'm Drinking-
Manger's Irish Cider
What I'm Eating-  
Tayto's
 Crisps which I learned about from an
 episode of Conan O'Brien
,
Turkey Hill All Natural Mango Ice Cream
, and
The Cheese Dream from The Good Steer
.
What Cookbook I'm Reading- 
 I Still did not get to finish "The President's Kitchen Cabinet" by Adrian Miller…  However, I did read 
"The Harvest Baker" by Ken Haedrich
,
Mary Berry's
Favourite French Recipes, and "The Potato Cookbook" by Janet Reeves.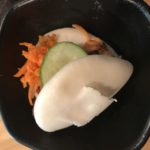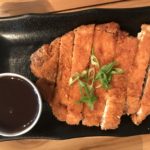 Where I'm Going-  
Sato Ramen where we ate spring rolls, pork buns, pork cutlet, and of course, ramen.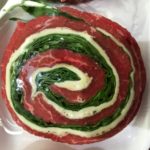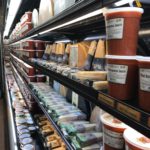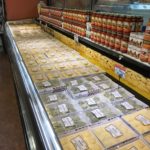 At Uncle Giuseppe's Marketplace where I ate Mortadella and Provolone sandwiches.  I bought Saucy Susan, Sabrett's Onions in  Sauce, pesto, sausage, and other things.
Not only do I do the podcast, there are also blog posts associated with guys and food.  A recent one has to do with
the summer baking project that I am doing with my …
There is another that covers the benefits of using…
.  Hint: It involves touching various parts of one's body.
Please feel free to reach out and let me what you're doing in these categories.  You can do that by clicking on the
Contact button
, email me at gabe@
guysandfood.com
, or call the listener line at 716-427-GUYS (4897).
The Guys and Food newsletter
gives you delicious recipes, helpful kitchen hacks, and other things that any food guy will find useful. Some of the things in the newsletter will be exclusive, which means it won't make it on the podcast or blog.
Sign up for the newsletter
, you'll be glad that you did! (Don't worry, your contact information will never be sold or made available to any other person or organization.) Remember to subscribe to the Guys and Food podcast in
Apple Podcasts
,
Stitcher
,
GooglePlay
, and
Tunein Radio
.  In social media you can find us on
Facebook
and
Twitter
! Please feel free to reach out with your questions or comments.  You can do that by clicking on the
Contact button
, email me at gabe@
guysandfood.com
, or call the listener line at 716-427-GUYS (4897).