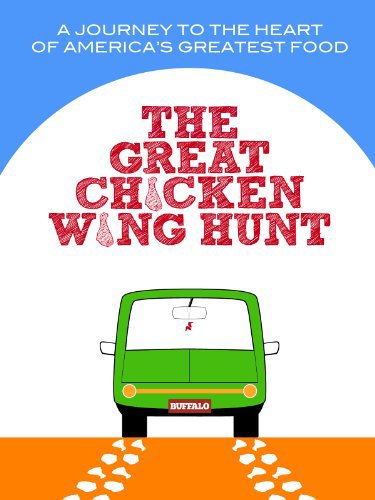 Episode 028-  Imagine loving a food so much that you quit your job and make a movie about it.  That's what Matt Reynolds did.
Reynolds is a filmmaker from central New York. He made a documentary about the finding the best wing called
The Great Chicken Wing Hunt.
Here is the trailer for The Great Chicken Wing Hun…
What was once a simple regional food that blue-collar guys enjoyed with a shot and a beer after a day's work at the plant, is now an international food phenomenon.  On July 29th, National Chicken Wing Day was celebrated and it's been for some time.  Coming up on Labor Day weekend, it is
The National Buffalo Chicken Wing Festival
--two days of raucous celebration to honor the humble chicken wing.
If you listened to Episode 005 of this show,  you …
 You might recall that he and I spent a good part of that interview talking about wings.  In that show, he suggested I reach out to Matt Reynolds.  I am glad I did.
You can watch The Great Chicken Wing Hunt on
Amazon Prime Video
, iTunes, and
YouTube Movies
.
If you feel like making wings at home, 
try this recipe for Really Good Oven Fried Buffalo…
  Here is a link
to learn his methodology on achieving wing greatne…
Do you know a food guy who would be a great guest on Guys and Food?  
Let us know!
Go to
guysandfood.com
and find a link called "Be a Guest on the Podcast."
The Guys and Food newsletter
gives you delicious recipes, helpful kitchen hacks, and other things that any food guy will find useful. Some of the things in the newsletter will be exclusive, which means it won't make it on the podcast or blog.
Sign up for the newsletter
, you'll be glad that you did! (Don't worry, your contact information will never be sold or made available to any other person or organization.)
If you enjoy Guys and Food, it would mean a lot if you could tell your friends and neighbors about it, or send them a link for the website or a specific podcast or blog post.  
Please feel free to reach out and let me what you're doing in these categories.  You can do that by clicking on the
Contact button
, email me at gabe@
guysandfood.com
, or call the listener line at 716-427-GUYS (4897).
Remember to subscribe to the Guys and Food podcast in
Apple Podcasts
,
Stitcher
,
GooglePlay
, and
Tunein Radio
.  In social media you can find us on
Facebook
and
Twitter
!