Hog Story #132 – Horse Male – Exec. Prods., nodebit, G33KSquared, J Finley – Carolyn and John discuss a wide range of topics including City of Toronto propaganda, a fav food map, Space X, a couple of cold reads, and your voicemails
NOTES
The Windsors
https://en.wikipedia.org/wiki/The_Windsors
SpaceX Screenshots
https://en.wikipedia.org/wiki/The_Windsors
All Things Considered on NPR
https://www.npr.org/programs/all-things-considered…
David Rush Breaks Another Record
Don't Throw Your Kids Over Gates
https://www.upi.com/Odd_News/2020/11/13/School-ask…
Cold Reads
https://www.vice.com/en/article/8xznv5/garlic-vagi…
Idaho Man Banned From Yellowstone National Park Af…
Fuck Ancient Egyptian-themed Apartments
You Can Buy This Pharaoh-Themed Apartment in Mosco…
Practice Safe 6ix
Practice safe 6ix! We've started a campaign for Torontonians between 18 to 40 to continue to be vigilant to help stop the spread of COVID-19. We know the new normal sucks, but we still need to avoid COVID like the plague.
News release:
https://t.co/dlZ7ExUasI
pic.twitter.com/3kbdFRFoP8
— City of Toronto (@cityoftoronto)
November 14, 2020
The Saga of Tay Tay's Masters
Been getting a lot of questions about the recent sale of my old masters. I hope this clears things up.
pic.twitter.com/sscKXp2ibD
— Taylor Swift (@taylorswift13)
November 16, 2020
Most Popular Food by State Map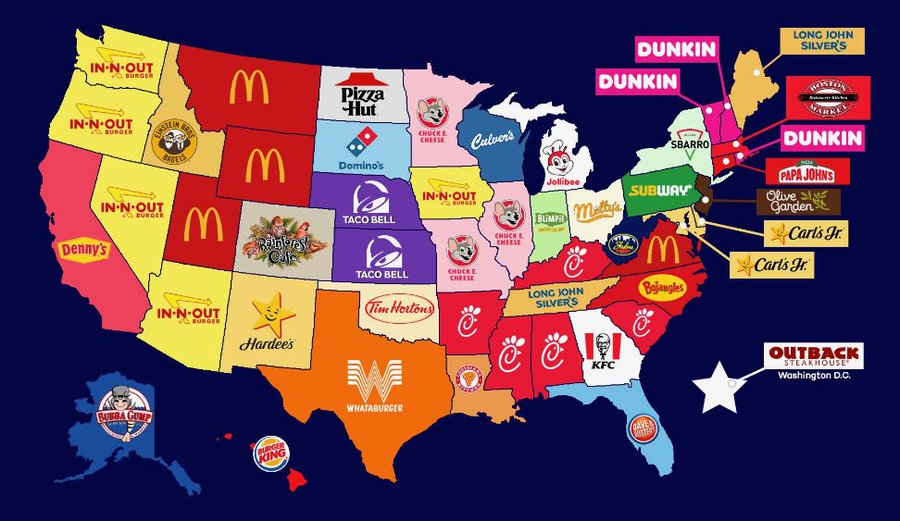 Poutine
This work is licensed under a
Creative Commons Attribution-ShareAlike 4.0 Intern…
.