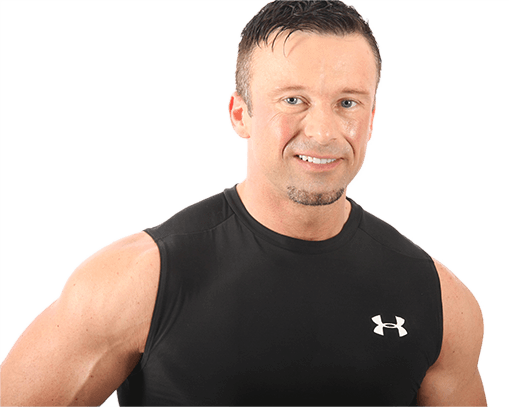 Every now and then you meet someone who has risen through the ranks of their industry (in this case the fitness industry) – but has not lost their humble and appreciative nature.
This weeks guest, Fitness Writer and Personal Trainer Bryan Krahn, is most certainly one of those guys.

Bryan is a prolific and high quality writer – I say prolific because his stuff has been everywhere – Muscle & Fitness, Men's Fitness, Men's Health, FLEX, and various places online. Bryan was also the Associate Editor for T-Nation for 5 years.
In this episode of the Full Disclosure Fitness Podcast Bryan and I discuss Fitness Writing, life's hardships, "making it" in a somewhat polluted industry, and even a bit of bodybuilding!

I really enjoyed speaking with Bryan, and I found out he's not only a hilarious writer (you have to check out his informative and hilarious blogs on bryankrahn.com) but he's a super entertaining guy to interview as well. I know I learned a lot from this discussion (and got a few laughs as a bonus), and I think you will too!

More specifically in this episode you'll find out:
What you can do to overcome life's roadblocks.


Why a "diet" is ongoing, not something with a beginning and an end.


How a Fitness Career really works – the winding path to success.


Why the the recent article "3 Signs You Could Be Eating Too Much Protein" is all wrong.


How to follow your heart and instinct to come out on top.


Why the internet will never take over print Magazines.


How you can identify and choose a quality Personal Trainer.


And much, much more.
Resources Mentioned in this Episode:
T-Shirt Ideas?
If you have ideas for the upcoming Full Disclosure Fitness T-Shirts click below to Submit them!
Thank You SOOOO Much For Your Support I Truly Appreciate It!
I just want to take a minute to thank you for being an FDF Podcast listener. It means so much to me. I want nothing more than to give you a better and better product, so please use the contact form here if you have any questions or comments – I'd love to hear from you!
Help out the Show!
And lastly, if you haven't done so already I would love if you took a minute to leave a quick rating and honest review of the podcast on iTunes by clicking on the link below! It would be extremely helpful for the show. Thank you so much in advance!
Thank you for listening, and I hope you enjoyed this episode. Please let us know what you think in the comment section below.