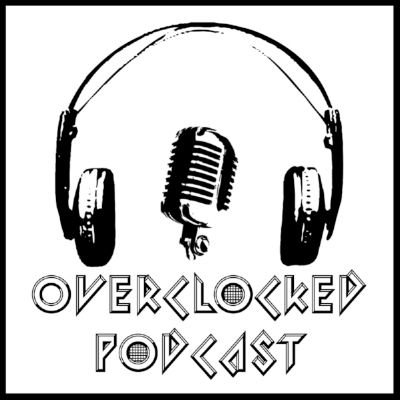 In this week's episode of the OverClocked PodCast, we have some fun Overclocked Remix news, a bunch of fun new remixes available in the ReMix ReWind and finish things off trying to decide which song to use for our new intro and bumper music! Please enjoy!
Next Week's Playlist is: Summer Music! Send us your favorite songs that make you think of summer!

ReMix ReWind:
The Rules of the Road
- XPRTNovice
X's Demise
- pu_freak
Seeds in the Frost
- RebeccaETripp
Divine Princess of Destiny
- RebeccaETripp
The Playlist: Intro Theme Suggestions
"Cowabunga!" by Juan Medrano & WillRock, originally from Teenage Mutant Ninja Turtles IV: Turtles in Time and submitted by Jorito.

"See Sixty Funk" by Mazedude, originally from Earthbound and submitted by Eino Keskitalo
"Seeking Heat" by Sine, originally from Super Mario RPG: Legend of the Seven Stars and submitted by Patchpen"Darker Than Black" by Kruai, originally from Sonic Rush and submitted by Rexy
"Watermelon Flava" by Joshua Morse & posu yan, originally from Breath of Fire III and submitted by Txai.
"Tengen Topppa Dairantou Part 1 - instrumental" by OverClocked Assembled, originally from Smash Bros. series and submitted by DarkeSword
"WhACKASS WORKShIFTS (Instrumental)" by  halc and SirJ originally from Sonic CD, and submitted by Stephen
Bumper music:
Extra info:
Twitter: @OCRpodcast
Edited by Mr. Jack Barton
Audio recorded by Mr. Jack Barton
Script written by Evktalo
Lyrical Wisdom by FenixDown
Additional help, suggestions and information provided by the rest of the wonderful OCR Discord!
Discord: 
https://discord.gg/KJfvAuF
Email: 
[email protected]
YouTube: 
https://www.youtube.com/user/ocremix
Google Play: 
https://play.google.com/music/listen#/ps/Ivb42azxl…
iTunes: 
https://itunes.apple.com/us/podcast/overclocked-po…
Stitcher: 
http://www.stitcher.com/podcast/overclocked-podcas…
RSS: 
https://feeds.feedburner.com/OverclockedPodcast
OverClocked ReMix is dedicated to the appreciation and promotion of video game music as an art form. Learn more at
 http://ocremix.org/info/About_Us
!