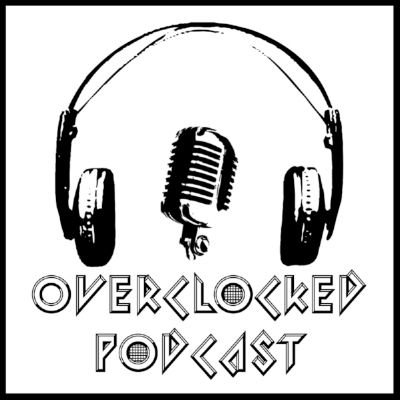 In this week's episode of the OverClocked PodCast, we get to hear the latest OCR community album, VROOM!, check out the finalists in the
People's ReMixing Competition, catch up on the ReMix ReWind, and finally, listen to some wonderful summer music in this week's Playlist!
Next Week's Playlist is: Unannounced! We'll post the next one on Twitter, and hopefully update this space! 

ReMix ReWind:
timaeus222, with Jeff Ball on violin - Assassin's Creed Brotherhood,
"In the Heat of Battle"
Palpable, Diodes - Daytona USA,
"Plastik Skies"
UV Sir J, DiGi Valentine, J.ME the Sista' UV - Metropolis Street Racer,
"Tail Chaser"
Level 99 - OutRun,
"Final Ride" 
Eino Keskitalo - OutRun
"Sixty Force Techno"
Maverick Astley (Eino Keskitalo, Jorito, Tuberz McGee) - Mega Man X,
"Rolling"
744 - Donkey Kong Country,
"Interruptible Power"
ReMixer: 744
The Playlist: Intro Theme Suggestions
Mr. Jack Barton - 
Yooka Laylee - Tropic Trials
Patchpen -
Super Mario Odyssey - Steam Gardens
timaeus222 -
Pokémon Super Mystery Dungeon - Treasure Within Your Heart
SystemsReady -
Sonic CD - Palmtree Panic Present (JP/EU)
Eino Keskitalo -
3D Out Run - Camino a Mi Amor
Black_Doom -
Brassy Road by Joshua Morse, originally from Rangarök Online
Stephen -
Stardew Valley - Summer (The Sun Can Bend An Orange Sky)
Yami -
Chrono Cross - Home Arni
Stalky - F-Zero GX - J
ody Summer's Theme
FenixDown -
Tokyo Mirage Sessions - Maybe Friends, Maybe Lovers (instrumental)
Cameron -
Xenoblade Chronicles - Hometown (Night)
Jorito -
Persona 5 - Life Goes On
Rexy -
Katamari Damacy - Katamaritaino (Roll Me In)
Extra info:
Twitter: @OCRpodcast
Edited by Mr. Jack Barton
Audio recorded by Mr. Jack Barton
Script written by Evktalo
Lyrical Wisdom by FenixDown
Additional help, suggestions and information provided by the rest of the wonderful OCR Discord!
Discord: 
https://discord.gg/KJfvAuF
Email: 
[email protected]
YouTube: 
https://www.youtube.com/user/ocremix
Google Play: 
https://play.google.com/music/listen#/ps/Ivb42azxl…
iTunes: 
https://itunes.apple.com/us/podcast/overclocked-po…
Stitcher: 
http://www.stitcher.com/podcast/overclocked-podcas…
RSS: 
https://feeds.feedburner.com/OverclockedPodcast
OverClocked ReMix is dedicated to the appreciation and promotion of video game music as an art form. Learn more at
 http://ocremix.org/info/About_Us
!