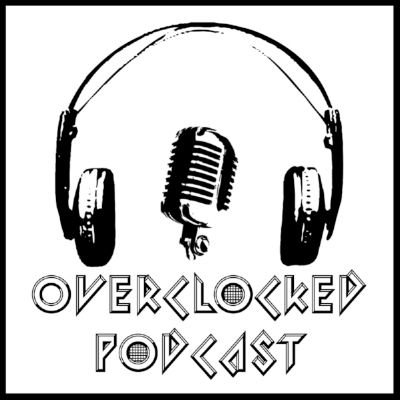 In this week's episode of the OverClocked PodCast, we talk a bit about a new competition, debut a new segment, talk about demonic chanting (for real), check out the ReMix ReWind and end with the Playlist!

ReMix ReWind:
Bryan EL, Donkey Kong Country, "Factory of Fear"
That Headband Guy, Street Fighter II, "Burning Vigor"
LongBoxOfChocolate feat. Philippe Degale, Undertale, "Glitterbomb"
timaeus222, Mega Man X1, "Sigma Fortress 2"
Rotten Eggplant, DuckTales, "The Moon"! 
Rukunetsu Akuma ReMix (SAF3 + SSF2T)
The Playlist: The ReMix That Brought You To OverClocked ReMix!
"Eastern Ice Field" From Sonic the Hedgehog 3 By Big Giant Circles Submitted by Stephen
"Halls of Abandonment" From Alisia Dragoon LastUnicron [Not unicorn! Think Transformers, not My Little Pony!] Submitted by Eino Keskitalo
"Time Chill" From Chrono Trigger By mv Submitted by Jorito
"Aphrodite Oceanus" From Secret of Mana By The Wingless Submitted by Yami
"Music of Funk" From Batman By Stephen Kennedy Submitted by Liontamer
"Red Sphere, Blue Sphere" From Sonic the Hedgehog 3 By Ben Briggs Submitted by Black_Doom
"Fire Cross" From Final Fantasy series and Chrono Trigger By LuIzA Submitted by FenixDown
"Dirty Mix" From Super Mario Bros. By A Scholar & A Physician, Binster & richBRF Submitted by Mr. Jack Barton
"Beamsabre Beat ZERO v2" From Mega Man X2 By DarkeSword Submitted by timaus222
"Secret Seashells" From The Legend of Zelda: Link's Awakening By Miku Submitted by Stephen Williams
"Breaking the Ice" From Sonic the Hedgehog 3 By DigiE Submitted by 744
"Dirty Beta" From Sonic Crackers By Malcos Submitted by Rexy
"Synthetic Demon" From Doom By Scott Peeples Submitted by debeerguy007
Retro VGM Radar shownotes:
Impact Soundworks: Allura - https://impactsoundworks.com/product/allura-volume…
Tuberz McGee - Progression - https://cheapbeatsmusic.bandcamp.com/album/progres…
Retro Island Diskettes - https://soundcloud.com/user-812168144
RAD Tracker - http://www.3eality.com/productions/reality-adlib-t…
Super Marcato Bros. - Sonic Mania Episode with brothers Kelly: http://www.supermarcatobros.com/podcast/2018/4/15/…
The intro music is "Daily News" from the game Gaurodan - composed by Gryzor87, used with permission - many thanks! https://locomalito.com/gaurodan.php
Next Week's Playlist:
 Mario Sports music
Extra info:
Twitter: 
@OCRpodcast
Editing and hosting: Mr. Jack Barton
Episode script, Retro VGM Radar script and recording: Eino Keskitalo
Retro VGM Radar editing & episode release: Cameron
Lyrical Wisdom: FenixDown
Thanks to everyone who submitted Playlist recommendations and feedback!
Discord: 
https://discord.gg/KJfvAuF
Email: 
[email protected]
YouTube: 
https://www.youtube.com/user/ocremix
Google Play: 
https://play.google.com/music/listen#/ps/Ivb42azxl…
iTunes: 
https://itunes.apple.com/us/podcast/overclocked-po…
Stitcher: 
http://www.stitcher.com/podcast/overclocked-podcas…
RSS: 
https://feeds.feedburner.com/OverclockedPodcast
Mix Challenge: https://www.mix-challenge.com
OverClocked ReMix is dedicated to the appreciation and promotion of video game music as an art form. Learn more at
 http://ocremix.org/info/About_Us
!