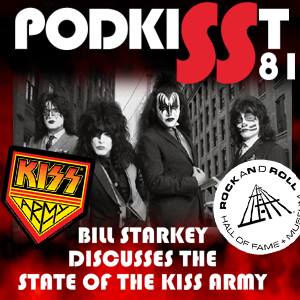 Is the KISS Army dead? On this edition of PodKISSt we are joined by Bill Starkey for an in-depth discussion about the state of the KISS Army. Are we in danger? People are threatening to burn their KISS Army cards! What should we do???
PodKISSt says KEEP ROCKING!
It's the 81st installment of PodKISSt… the KISS fanzine for your ears!
You can download directly from here (right click and save):
http://podkisst.com/audio/PodKISSt81.mp3
Rate us on iTunes, "like" us on Facebook, and join the "PodKISSt Army!"
https://www.facebook.com/groups/Podkisst/