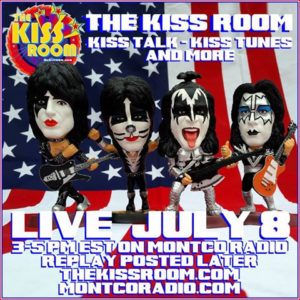 HEADS UP, KISS ARMY!
TIME FOR THE KISS ROOM!
Matt (The Cat!) Porter is joined in THE KISS ROOM by Bobby Dreher, Todd Billett, Dorothy Jones, Christopher Hartman and Ron Albanese for all of the KISS and KISS tunes that you expect every month in THE KISS ROOM!
Featuring a call from LORETTA CARAVELLO as we remember ERIC CARR.
www.thekissroom.com
Find them on Face book
www.facebook.com/groups/thekissroom/?fref=n
Get a KISS ROOM! shirt here
http://www.redbubble.com/people/designsbyken/works…