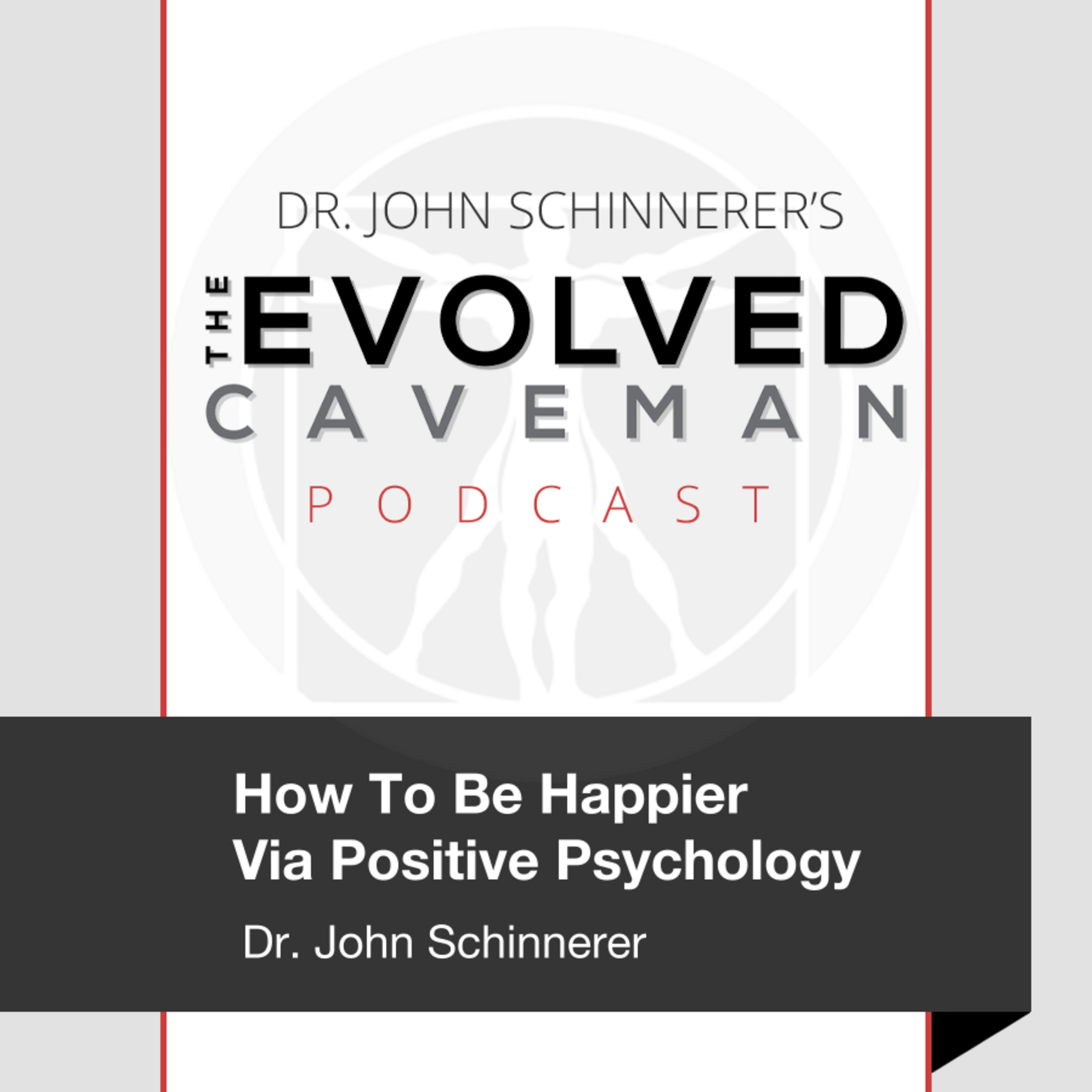 Dr. John shares some positive psychology tools and frameworks to help you learn to be happier. 
What is happiness? 
What is the PERMA framework? 
Why are positive emotions so important for happiness? 
How well can you spot your own positive emotions? 
What is the emotion of elevation? 
How can I make my work more meaningful (as meaningful work is the #1 predictor of happiness in men!)? 
Join Dr. John in a solocast where he offers some of his best strategies for becoming less irritable and more content. Take it from one a former curmudgeon - Dr. John! 
Please like, review, rate and share!
If you like what you've heard at The Evolved Caveman podcast, support us by subscribing, leaving reviews on Apple podcasts. Every review helps to get the message out! Please share the podcast with friends and colleagues.
Follow Dr. John Schinnerer on
| Instagram |
Instagram.com/
@TheEvolvedCaveman
| Facebook |
Facebook.com/Anger.Management.Expert
| Twitter |
Twitter.com/
@JohnSchin
| LinkedIn |
Linkedin.com/in/DrJohnSchinnerer
Or join the email list by visiting:
GuideToSelf.com
Please visit our YouTube channel and remember to Like & Subscribe!
https://www.youtube.com/user/jschinnerer

Editing/Mixing/Mastering by: Brian Donat of B/Line Studios
www.BLineStudios.com
Music by: Zak Gay
http://otonamimusic.com/