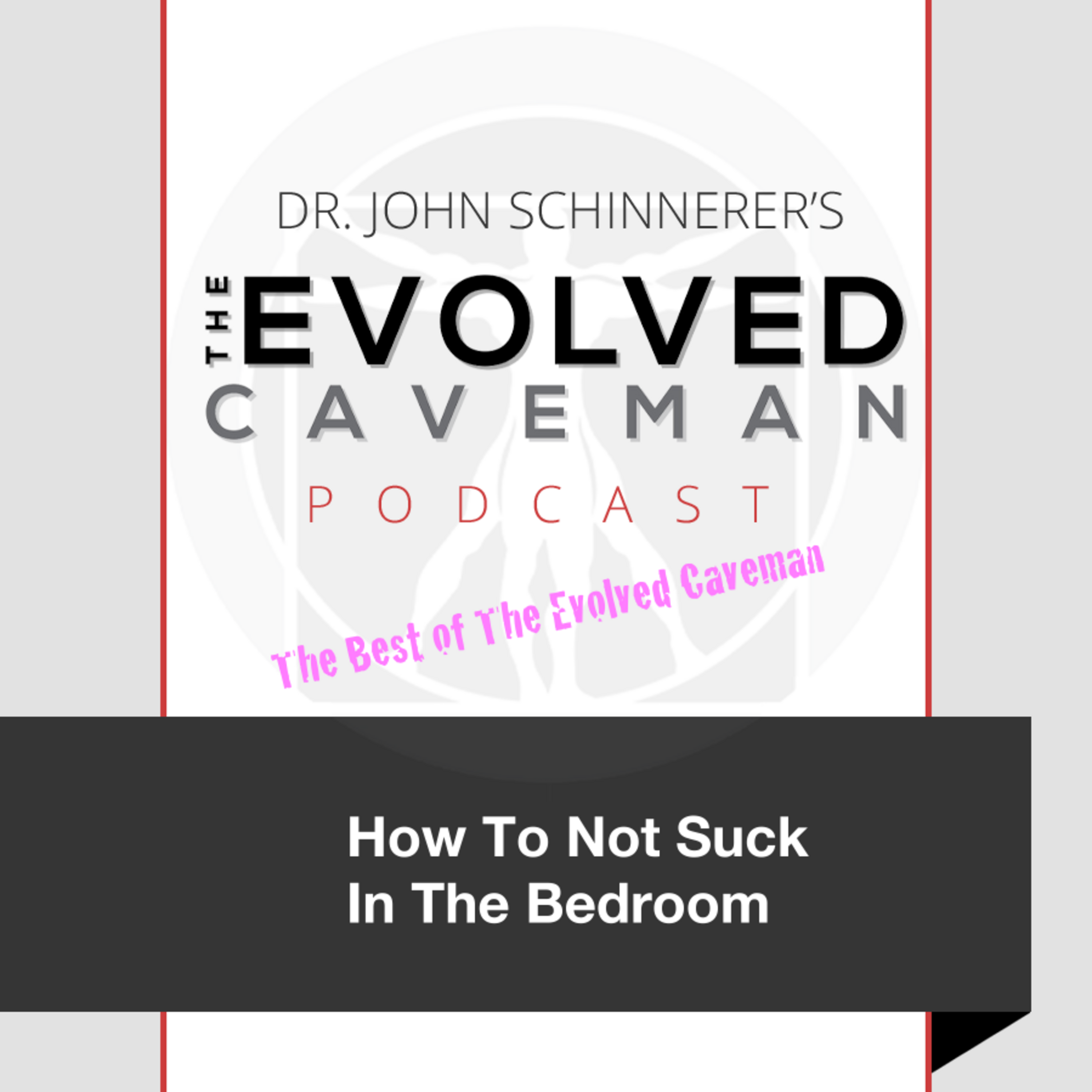 Sex is an important part of a healthy, thriving relationship. Yet, most of us don't take the-time to LEARN to be better at it. In this "Best of The Evolved Caveman Podcast" episode, tune in for a fascinating, captivating and-informative conversation with a Stanford sex researcher, about the best ways men can improve in the bedroom. Melanie Curtin has done research with 1000s of men and women about their sex lives--how to initiate sex, what turns women on, the use of kink, experimentation in the bedroom, and how to be the best lover in your city. It's all here. Do yourself a favor, and don't be the typical man who passes on this episode thinking, "I know all this." You don't. Period. You don't know. If you want better sex, LEARN-how to have better sex. There's more to sex than what you've learned on the internet! It's not just ground and pound. Learn the-subtleties and nuances of great sex; adult sex; connected sex.Melanie is a sex researcher with a Master's in Communication from Stanford University.She is a columnist at Inc. magazine, and has been published or seen on TODAY, Huffington Post, Forbes, Business Insider, The New York Observer, and more. She has been coaching men for over six years, and specializes in bringing a woman's perspective to men, so they can connect and success with women in fun, inviting, and meaningful ways that lead to fulfilling sex and relationships.Links:https://www.melaniecurtin.comIf you like what you've heard, support us by subscribing, leaving reviews on Applepodcasts. Every review helps to get the message out!
Please like, review, rate and share!
If you like what you've heard at The Evolved Caveman podcast, support us by subscribing, leaving reviews on Apple podcasts. Every review helps to get the message out! Please share the podcast with friends and colleagues.
Follow Dr. John Schinnerer on
| Instagram |
Instagram.com/
@TheEvolvedCaveman
| Facebook |
Facebook.com/Anger.Management.Expert
| Twitter |
Twitter.com/
@JohnSchin
| LinkedIn |
Linkedin.com/in/DrJohnSchinnerer
Or join the email list by visiting:
GuideToSelf.com
Please visit our YouTube channel and remember to Like & Subscribe!
https://www.youtube.com/user/jschinnerer

Editing/Mixing/Mastering by: Brian Donat of B/Line Studios
www.BLineStudios.com
Music by: Zak Gay
http://otonamimusic.com/