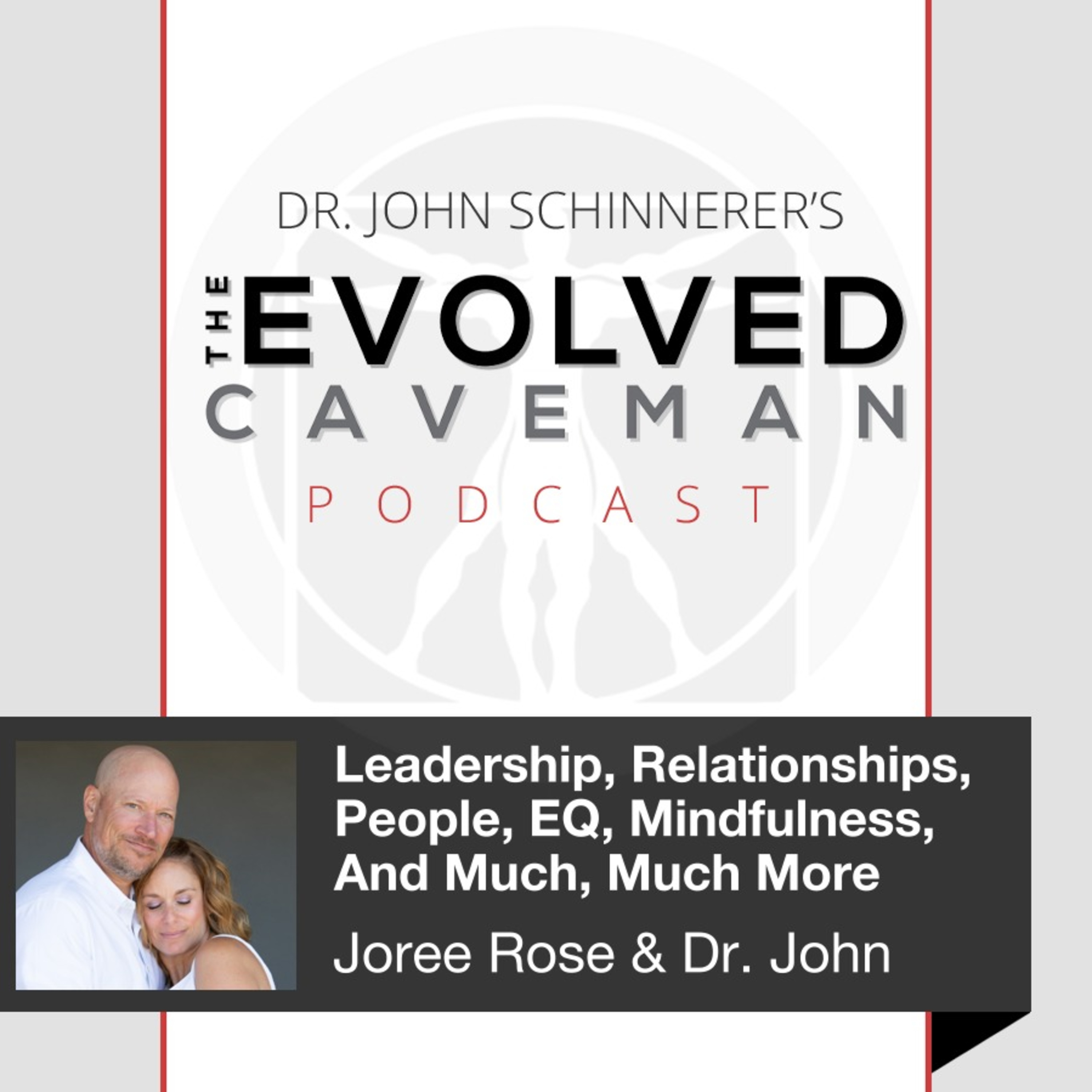 An incredible interview with Dr. John Schinnerer and Joree Rose, LMFT on men, leadership, relationships, Man Box culture, and emotional awareness.
How does Man Box culture influence our leadership as men? And as women?
To what extent to women need to adapt masculine ways to succeed in the male dominated workplace?
To what extent does our skill in relationship and communication impact our leadership abilities?
To what extent do we bring those same skills into our romantic relationship at home? With our spouse? With our children?
How does Gottman's tool of bids for attention impact your romantic relationship as well as your work relationships? How do you respectfully delay responding to someone's bid for attention?
Do you have a To Do List? To what extent is your To Do List affecting your ability to stay present with others around you? Plus, a great idea from Charlie on HOW to improve your To Do List.
How do boundaries apply to the idea of being an effective leader? How do you implement boundaries? WTF are boundaries?!
This interview is so chock full of tips, tools and nuggets that we begged with Charlie to share it on The Evolved Caveman as well as his podcast. It is powerful. Full stop.
This week's episode is generously on loan from Move Mountains podcast with host, Charlie White. Check out Charlie's podcast at
https://podcasts.apple.com/us/podcast/move-mountai…
or his website on Mindful Leadership at
https://www.movemountains.com
. You won't regret it!
If you like what you've heard at The Evolved Caveman podcast, support us by subscribing, leaving reviews on Apple podcasts. Every review helps to get the message out! Please share the podcast with friends and colleagues.
Follow Dr. John Schinnerer on
| Instagram | Instagram.com/@TheEvolvedCaveman
| Facebook | Facebook.com/Anger.Management.Expert
| Twitter | Twitter.com/@JohnSchin
| LinkedIn | Linkedin.com/in/DrJohnSchinnerer
Or join the email list by visiting: GuideToSelf.com
Please visit our YouTube channel and remember to Like & Subscribe!
https://www.youtube.com/user/jschinnerer
Editing/Mixing/Mastering by: Brian Donat of B/Line Studios www.BLineStudios.com
Music by: Zak Gay
http://otonamimusic.com/