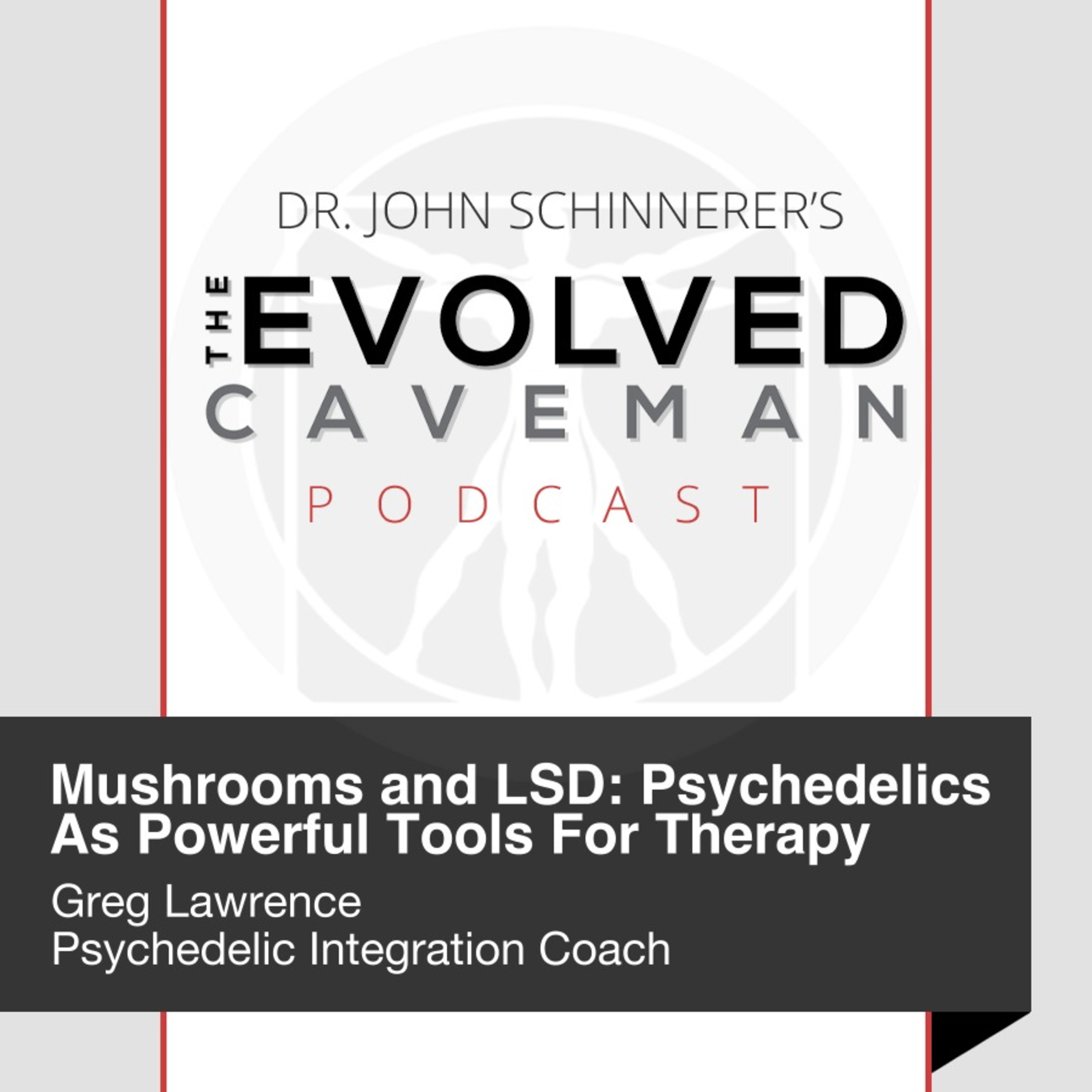 Research into the therapeutic use of psychedelics has gained speed in the past decade. Findings from research indicate substances such as psilocybin, LSD and MDMA have substantial, lasting benefits for many people who have mental health issues like depression, anxiety, and PTSD. These changes take place on two levels: 1) There are changes that take place to the neuronal structure and neural networks, and 2) There are changes that occur in our sense of meaning-making, sense of self and our worldview…that persist years after taking the substance. In a sense, it is like reprogramming the operating system of the brain. As we over identify with the voice(s) in our head, we often miss the finer mental details like emotions, visuals, how thoughts work, the tone of voice of the voices, the source of the voices, meta awarenesses and so on.
Join Dr. John as he discusses the use of psychedelics with Greg Lawrence - a Psychedelic Integration and Transformational Coach. Topics covered include:
What sorts of mental illnesses are contraindicated for use of psychedelics?
What's the difference between a sitter and a guide for someone taking psychedelics?
How important is setting an intention prior to a trip? What are some sample intentions?
What is a reasonable dosage for a therapeutic trip for mushrooms (psilocybin)? Does weight, or age or prior experience matter?
What do you tell clients to expect? How do you help normalize the anxiety they feel prior to taking a psychedelic?
What is a good trip? A bad trip (or challenging experience)?
How should one deal with a bad trip in the moment?
What is the range of an effective dose of psilocybin when microdosing?
What effects can people expect?
What are the situations where people should NOT microdose?
How do you compare the experience of mushrooms vs. LSD? DMT?
If you like what you've heard at The Evolved Caveman podcast, support us by subscribing, leaving reviews on Apple podcasts. Every review helps to get the message out! Please share the podcast with friends and colleagues.
Follow Dr. John Schinnerer on
| Instagram | Instagram.com/@TheEvolvedCaveman
| Facebook | Facebook.com/Anger.Management.Expert
| Twitter | Twitter.com/@JohnSchin
| LinkedIn | Linkedin.com/in/DrJohnSchinnerer
Or join the email list by visiting: GuideToSelf.com
Please visit our YouTube channel and remember to Like & Subscribe!
https://www.youtube.com/user/jschinnerer
Editing/Mixing/Mastering by: Brian Donat of B/Line Studios www.BLineStudios.com
Music by: Zak Gay
http://otonamimusic.com/