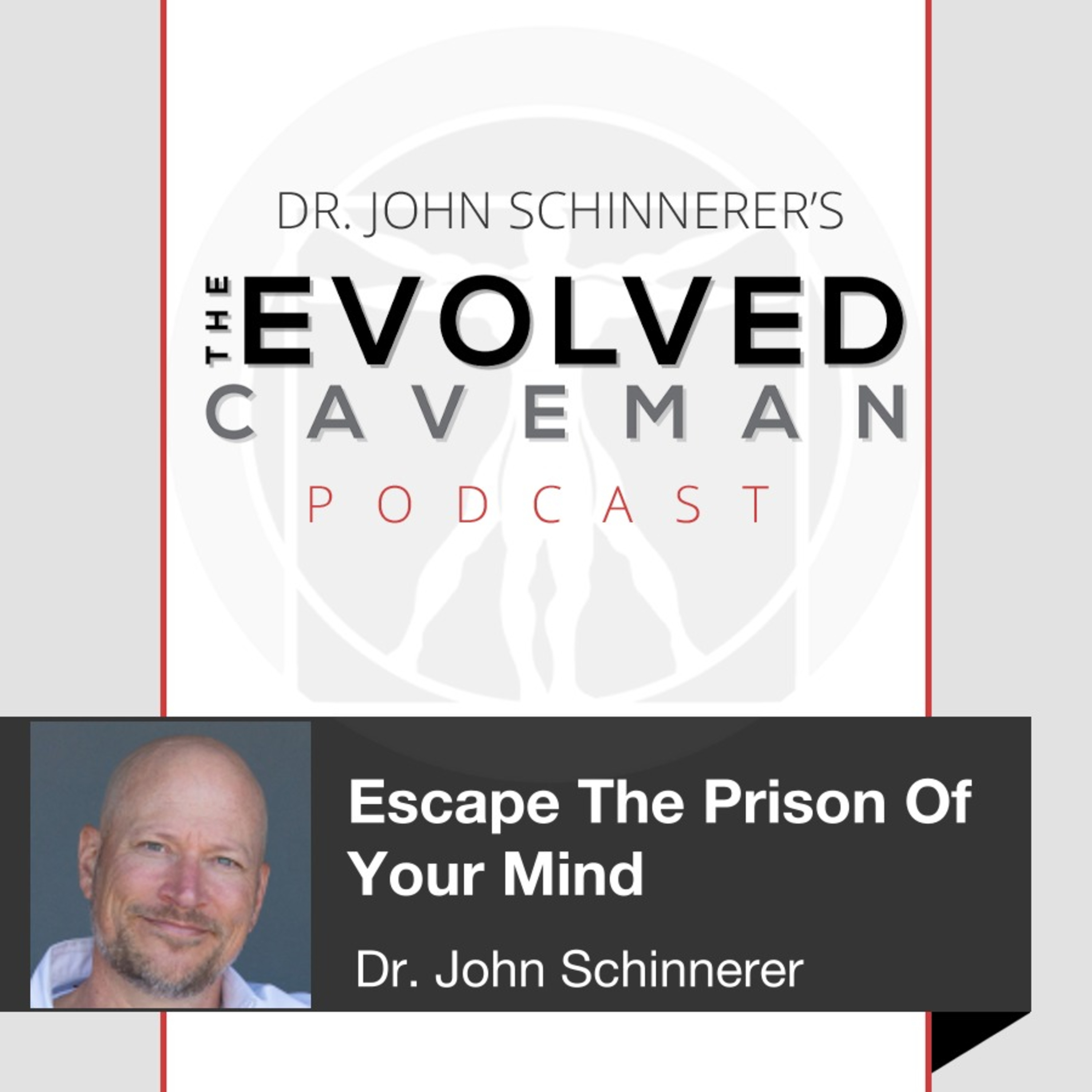 This is a very important solo cast by Dr. John. If you listen to only one podcast this year, this is the One. Powerful. Actionable. Life-changing. This is the real shit. How do finally get that infernal inner critic to shut the f*ck up?! Find out the latest tools here!
There is a story about the great spiritual teacher Gurdjieff many moons ago. One day he asked his students, "If a prisoner wants to escape from prison, what's the first thing he must know?"
One student answered "You must know the layout of the prison."
Another said, "it would help to know where the key is."
"No" said Gurdjieff. "To escape prison, you must first know that you are in prison. Until you become aware of that, no escape is possible." Awareness is the first step. Join Dr. John as he enlightens you about taking things too damn personally, the damage caused by immersed self-talk, and the freedom created by psychological distance.
If you like what you've heard at The Evolved Caveman podcast, support us by subscribing, leaving reviews on Apple podcasts. Every review helps to get the message out! Please share the podcast with friends and colleagues.
Follow Dr. John Schinnerer on
| Instagram | Instagram.com/@TheEvolvedCaveman
| Facebook | Facebook.com/Anger.Management.Expert
| Twitter | Twitter.com/@JohnSchin
| LinkedIn | Linkedin.com/in/DrJohnSchinnerer
Or join the email list by visiting: GuideToSelf.com
Please visit our YouTube channel and remember to Like & Subscribe!
https://www.youtube.com/user/jschinnerer
Editing/Mixing/Mastering by: Brian Donat of B/Line Studios www.BLineStudios.com
Music by: Zak Gay
http://otonamimusic.com/