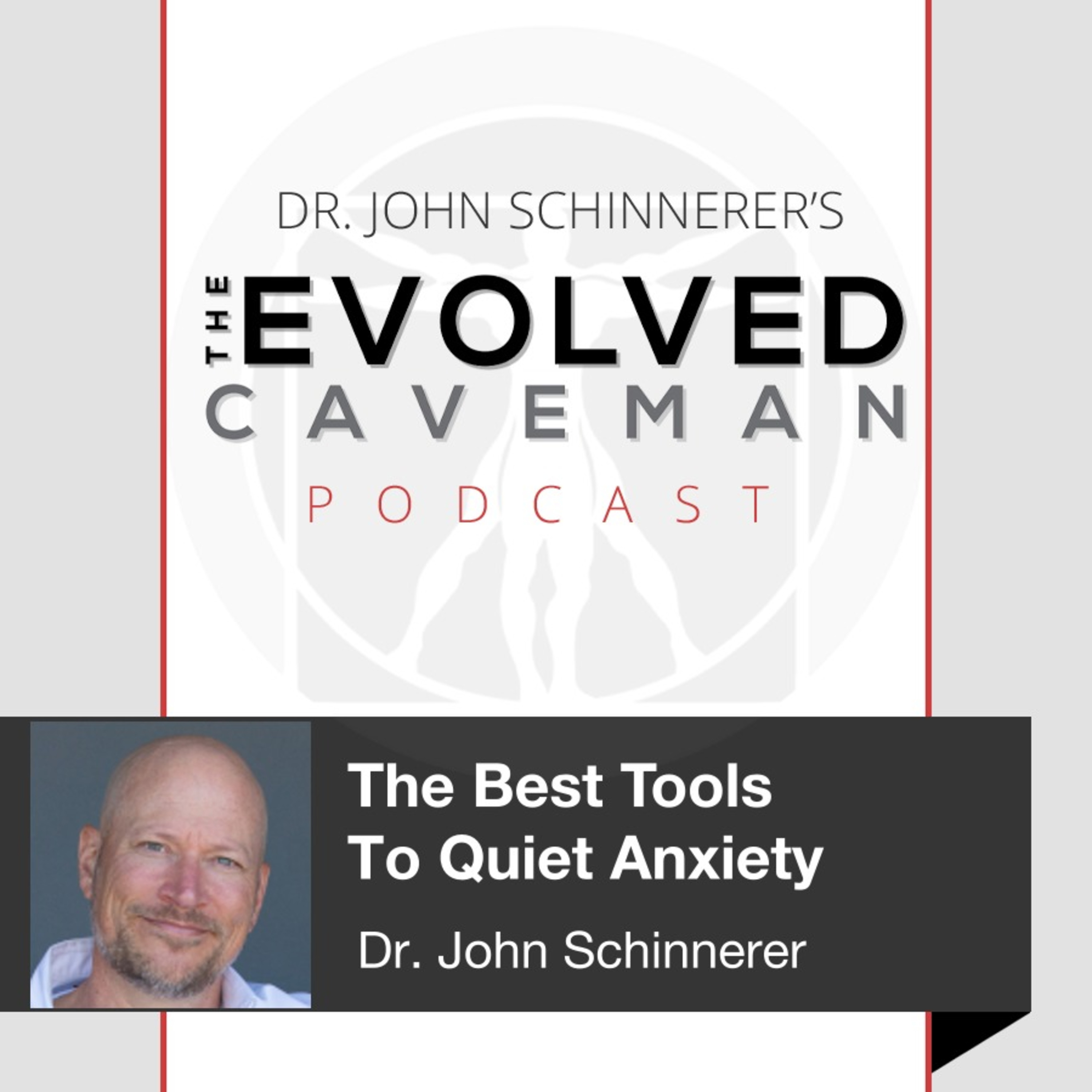 A new CDC report says folks with anxiety and/or depression rose from 11% to 42% during COVID (April 2, 2021). We have never seen anything like this.
What we have here is a coming mental health epidemic. The real emotional work of COVID begins now. Now we begin to re-emerge - back...into the real world of people. And we have a moment to exhale, slightly. But now, our emotions have a chance to finally make themselves known to us. And anxiety, is one of the biggest culprits likely to arise.
So what can we do about it?
Join Dr. John in a solocast where he offers some of his best strategies for beating back anxiety. If you want to know how best to deal with anxiety, learn from one who has done it - Dr. John!
Please like, review, rate and share!
If you like what you've heard at The Evolved Caveman podcast, support us by subscribing, leaving reviews on Apple podcasts. Every review helps to get the message out! Please share the podcast with friends and colleagues.
Follow Dr. John Schinnerer on
| Instagram | Instagram.com/@TheEvolvedCaveman
| Facebook | Facebook.com/Anger.Management.Expert
| Twitter | Twitter.com/@JohnSchin
| LinkedIn | Linkedin.com/in/DrJohnSchinnerer
Or join the email list by visiting: GuideToSelf.com
Please visit our YouTube channel and remember to Like & Subscribe!
https://www.youtube.com/user/jschinnerer
Editing/Mixing/Mastering by: Brian Donat of B/Line Studios www.BLineStudios.com
Music by: Zak Gay
http://otonamimusic.com/