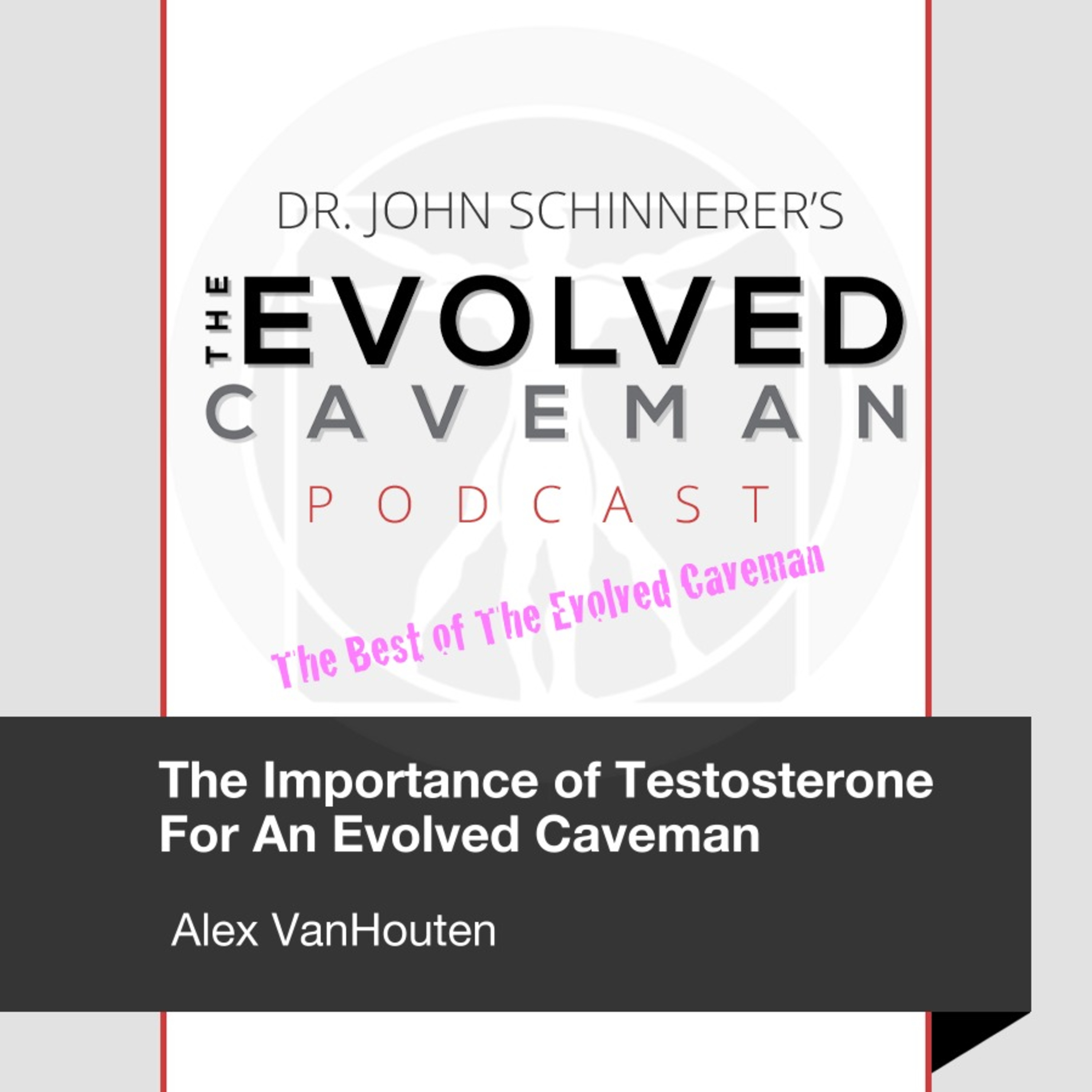 In this episode of the Best Of The Evolved Caveman, Dr. John talks to trainer-to-the-stars, Alex VanHouten, about the need for testosterone as we age.
What is the "dad bod?"
Why does it happen? How do I avoid it?
Why is testosterone so important for great sex?
To what extent does testosterone decline as we age?
How does our testosterone production enter into our physical decline as men?
What can we do to
naturally
increase testosterone production?
About Alex VanHouten:
As a personal trainer and nutritionist of 14 years, carrier of a brutal genetic disorder, and busy father of 2 boys, Coach Alex VanHouten knows the struggle of cutting through the garbage of the nutrition and exercise industries. 3 years ago he founded Defining Dad Bod to help busy parents build stronger, healthier families based on new science and clinical practice. His podcast "Defining Dad Bod" is a listener-supported enterprise that puts out practical content every week to help listeners do everything from lowering their body fat to choosing the right supplements."
Twitter, Instagram, Facebook- DefiningDadBod
Web: DefiningDadBod.com
If you like what you've heard at The Evolved Caveman podcast, support us by subscribing, leaving reviews on Apple podcasts. Every review helps to get the message out! Please share the podcast with friends and colleagues.
Follow Dr. John Schinnerer on
| Instagram |
Instagram.com/
@TheEvolvedCaveman
| Facebook |
Facebook.com/Anger.Management.Expert
| Twitter |
Twitter.com/
@JohnSchin
| LinkedIn |
Linkedin.com/in/DrJohnSchinnerer
Or join the email list by visiting:
GuideToSelf.com
Please visit our YouTube channel and remember to Like & Subscribe!
https://www.youtube.com/user/jschinnerer

Editing/Mixing/Mastering by: Brian Donat of B/Line Studios
www.BLineStudios.com
Music by: Zak Gay
http://otonamimusic.com/