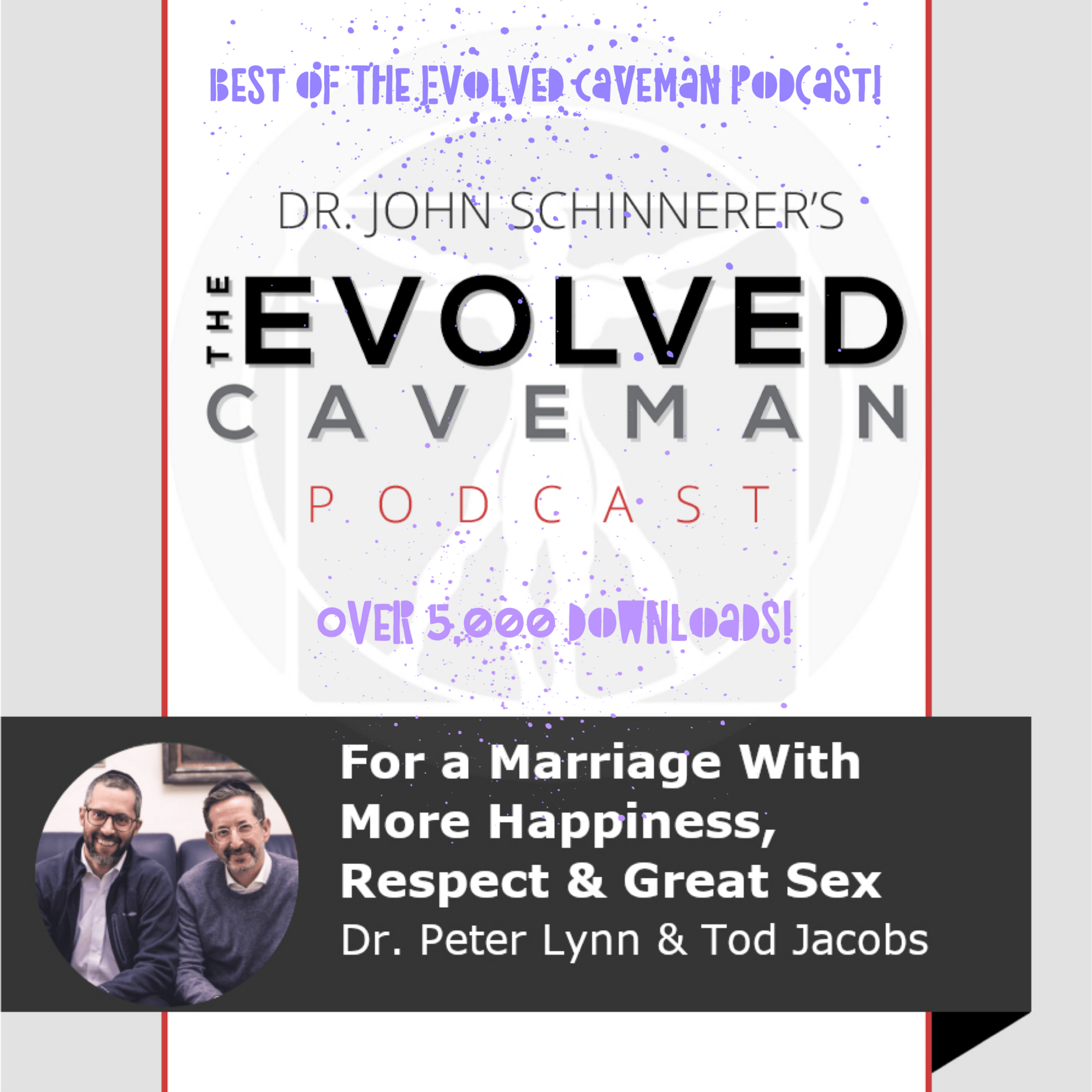 If you are in a relationship or want to be in one, this episode is for you!  Two top marriage experts  — Tod Jacobs and Dr. Peter Lynn —  join Dr. John all the way from Jerusalem, and who for the past 15 years, have prepared hundreds of individuals to develop a mature and idealistic version of marriage. Their credentials are both broad and deep. With a background in finance and investigative journalism, Tod was nominated for a Pulitzer Prize & Emmy Award. While Peter's background involves a Master's in Positive Psychology from the famous and first University of Penn. program, architecture and athletics. 
Their approach -- which combines practical & mystical Jewish wisdom with Positive Psychology –- has helped 1000s of people develop and put into practice an idealistic vision of marriage as the primary vehicle to create wholeness, meaning, purpose and happiness. 
Tod and Peter focus on helping perfect the character issues that lie at the core of a successful spouse -- giving, empathy, staying power and commitment to help build the other. Married, single, young or old –- their insights can help your relationship flourish. 
We know how hard relationships can be, so if you are ready to help your relationship be the one you've always dreamed, then this episode is for you!
Learn more about Tod and Peter's book:
https://www.amazon.com/Not-Partnership-Getting-Mar…
20% OFF Our New Book: Not A Partnership--coupon code: groupmember
One of the great joys of doing a podcast is talking with outstanding people around the world. Tod Jacobs and Dr. Peter Lynn are just such men - interesting, compelling, kind and brilliant. Their work in positive psychology and relationships is powerful, helpful and inspiring. This was top 3 in most downloaded episodes, having been downloaded roughly 5,000 times. Take a listen and discover tools for a happier marriage today!


If you like what you've heard at The Evolved Caveman podcast, support us by subscribing, leaving reviews on Apple podcasts. Every review helps to get the message out! Please share the podcast with friends and colleagues.
Follow Dr. John Schinnerer on
| Instagram |
Instagram.com/
@TheEvolvedCaveman
| Facebook |
Facebook.com/Anger.Management.Expert
| Twitter |
Twitter.com/
@JohnSchin
| LinkedIn |
Linkedin.com/in/DrJohnSchinnerer
Or join the email list by visiting:
GuideToSelf.com
Please visit our YouTube channel and remember to Like & Subscribe!
https://www.youtube.com/user/jschinnerer

Editing/Mixing/Mastering by: Brian Donat of B/Line Studios
www.BLineStudios.com
Music by: Zak Gay
http://otonamimusic.com/