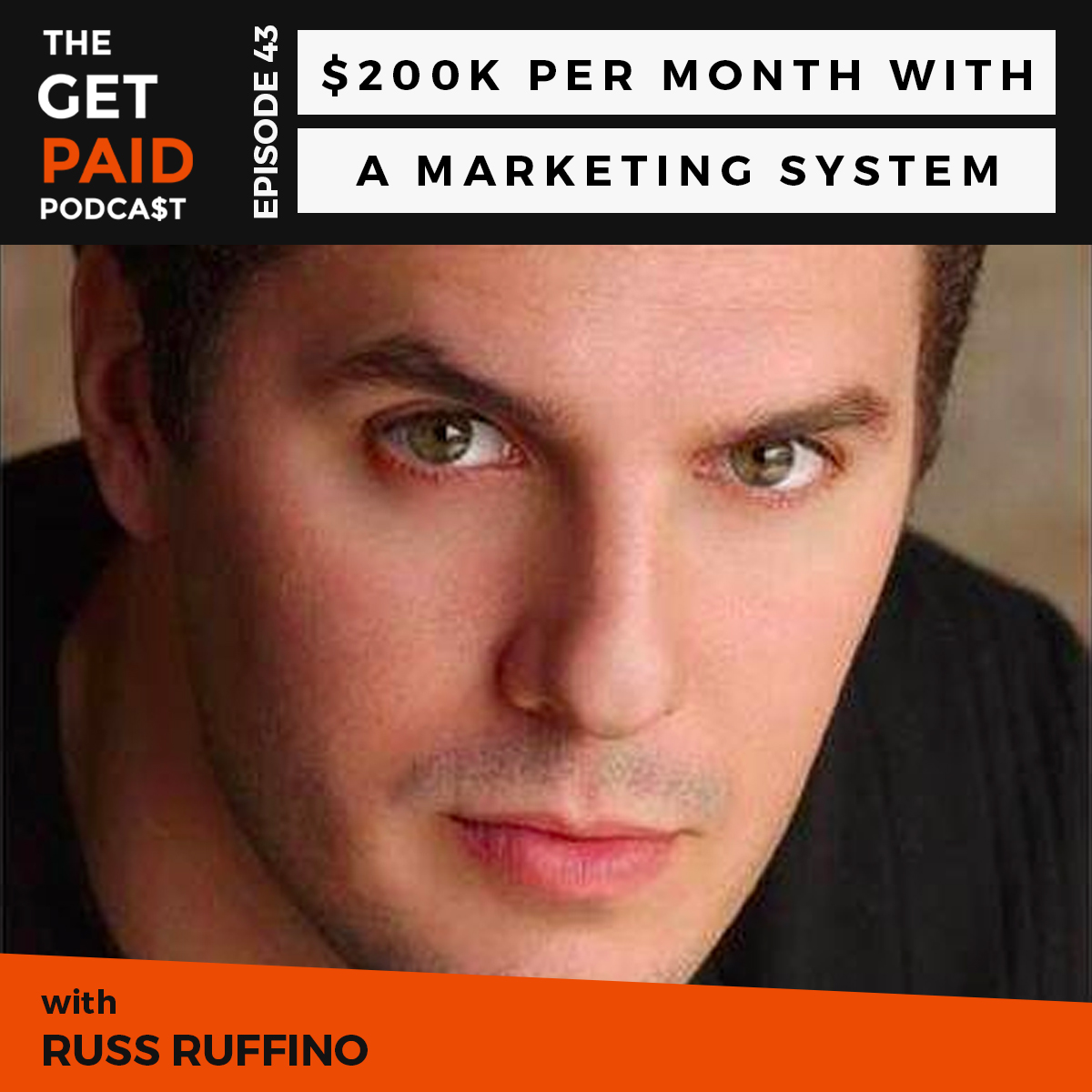 If you are a coach, consultant, thought-leader, or service provider and are wondering how you can ramp up your business over the next six months, then you are in for a treat today. Our high-earning guest today is Russ Ruffino, a business coach who teaches other coaches, consultants, and service providers how to "create the right clients at the right, premium price – anytime." He shares a wealth of information with me on today's episode, including his internal system and method for growing a successful coaching business that consistently generates a 6-figure income on a monthly basis as well as how you can tap into his proven method and see similar results.
[email protected]
shares the exact #marketing #system he uses to make $200K/month with group coaching:
Click To Tweet
Season 3 of the Get Paid Podcast is sponsored by Acuity Scheduling.  Start your exclusive 45-day free trial at acuityscheduling.com/getpaid!
In This Episode You'll Hear:
Russ explains how the 80/20 rule in business can apply to all aspects of your business, as well as how this rule can help you internally justify raising your rates to a premium level to "work less, earn more."
Russ explains what his business-saving service is, and why so many people are willing to pay top-dollar to sign up for his program. (Hint: His business model is structured around offering one single program: an 8-week workshop – "Clients On Demand University")
Russ shares why he feels getting thousands of pieces of content "out there" is not the best approach for finding the right clients, and what he does to follow up with potential clients who have not yet signed up for his program to stay "top of mind" in his industry.
We get down to crunching numbers – Russ shares how much he spends on "support service" expenses in his business, and why he hires only the "best of the best."
Russ shares tips on what you should do if you're new to the industry, without a proven track record, to gain the experience needed to justify your claims and premium prices in your field.
Mentioned In This Episode:
Connect with Russ:
Connect with Claireon the ol' Social Networks:
Thanks for listening! Time to go get yourself paid. :)
The post
Russ Ruffino: $200K Per Month With a Marketing Sys…
appeared first on
Claire Pelletreau
.