"You only have a certain amount of energy. Use it to promote the things you love."
Chadd Wright
Our 'Best Of' anthology series isn't the only annual tradition here at the RRP. Two years ago we started a new one, kicking off January with hard truths and bankable life advice designed to put that holiday excess in the rear view. Arrest the habits that don't serve you. And calibrate the mind for challenges the new year will undoubtedly bring.
In 2018 and 2019 our new year's messenger was a former Navy SEAL turned motivational ultra-athlete they call 
the hardest man alive
 -- David Goggins.
Continuing on this theme, our first guest for 2020 is also a man who overcame unbelievable obstacles to become a Navy SEAL -- and later an elite ultramarathoner.
Meet 
Chadd Wright.
Reared in the mountains of rural northwest Georgia, Chadd grew up obsessed with becoming a SEAL. But when the Navy discovered a rare but asymptomatic cyst on his heart, he was disqualified from entering BUDS. Undaunted, Chadd refused to give up, ultimately tracking down a surgeon willing to perform a procedure deemed too risky by every cardiologist he previously petitioned.
Cyst successfully removed, Chadd went on to realize his SEAL dream, serving over the next decade as a Team Leader on multiple deployments to conflict zones across the world.
He became a SEAL instructor. A Master Training Specialist. Chadd even served a stint as President Obama's bodyguard. Along the way, he battled PTSD and traumatic brain injury. He faced his wife's substance abuse issues. And he found God -- a faith in part born from a paranormal experience he shares in riveting detail today.
Now retired from the military, Chadd has found new life as an elite ultramarathoner -- a spiritual quest for self-knowledge and mind-body mastery that has compelled him to tackle some of the world's most insane endurance slogs like 
The Revenant
 -- a 118-mile footrace across south New Zealand with over 52,000 feet of elevation gain that 
not one person has ever successfully completed.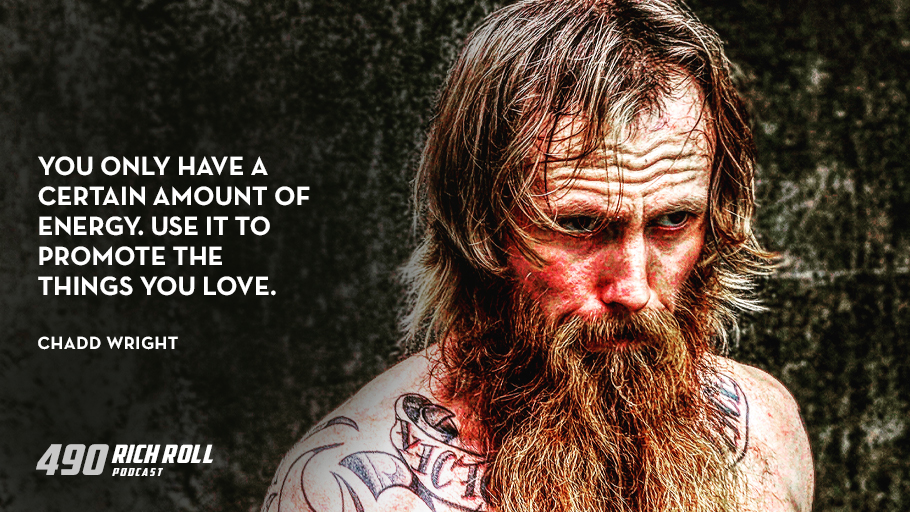 This conversation begins with Chad's unique upbringing. His SEAL dream. And the heart condition that nearly derailed it.
We discuss the day-to-day reality of the elite warrior. The supernatural experience and visions that embolden his faith. And the role Christianity plays in his spiritual equation.
We talk about the perils of civilian re-entry. The allure of ultrarunning. His training regimen. The mental strategies deployed to venture beyond his limits. And a project he launched with his brother called 
3-of-7.
Chadd shares his perspective on the importance of breaking down big goals into bite size chunks. Why some people quit their dreams. Why others don't. And what exactly separates the two.
Finally, we talk about why the "stay hard' mantra isn't a sustainable life philosophy. The incredible power of spoken word. Disengaging from negativity. And the importance of channeling our limited energy into that which we love.
Chadd's mantra is simple:
Never give pain a voice. And never, ever die in the chair.
As a hardened warrior turned ultra-athlete, Chadd exudes a familiar energy I'd characterize as Goggins-adjacent. But Chadd is anything but a Goggins stand-in. He's warmer. A bit more inviting. Perhaps it's his personable, laconic southern drawl. Or maybe it's his grounded faith in Christ. If Goggins and Josh LaJaunie had a son, his name just might be Chadd Wright.
One thing is for certain -- this guy is extremely authentic. Deeply soulful. And wise well beyond his 31 years.
Packed with mindset tactics, powerful takeaways and inspiration for miles, Chadd's tale of toil, perseverance and redemption will leave you riveted. Rethinking the ceiling on your own perceived limits. And prepared to tackle any dream you've set for the new year ahead.
You can watch it all go down on 
YouTube.
 And as always, the conversation streams wild and free on 
Apple Podcasts
 and 
Spotify.
I fell in love with this man. And this conversation has stayed with me. I sincerely hope you enjoy it as much as I did.
Peace + Plants,

Listen, Watch & Subscribe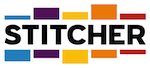 Apple Podcasts
 | 
YouTube
 | 
Spotify
 | 
Stitcher
 | 
Google Podcasts
Thanks to this week's sponsors
Four Sigmatic
: Nutritious and delicious mushroom brews and elixirs made with only the highest quality adaptogens and easy to take on the go. To try 'em out visit 
foursigmatic.com/roll
 and use the 
discount code ROLL to get 15% off ALL PURCHASES.
Outerknown: 
Founded by pro surfer Kelly Slater, Outerknown creates high quality, sustainably produced, and great looking mean's and women's clothes, ethically manufactured in the world's cleanest solar-powered factory. When you're ready to amp up your wardrobe, go to 
outerknown.com
 and enter my 
code RichRoll at checkout to get 25% off your full price order.
Health IQ: 
Health IQ uses science & data to secure lower rates on life insurance for people committed to living well - - people like you and me. To see if you qualify, go to 
healthiq.com/RICHROLL
 and take their Health IQ quiz. Depending upon your score, as well as other related qualifying factors, 
you can save up to 41% on your life insurance premiums
 compared to other providers. There's no commitment, and you'll learn even more about potential opportunities to be rewarded for your commitment to living healthy.
Note:
 One of the best ways to support the podcast is to support the sponsors. For a complete list of all RRP sponsors and their respective vanity url's and discount codes, 
visit my Resources page and click "Sponsors".
SHOW NOTES
Related Podcasts You Might Enjoy
Thanks to 
Jason Camiolo
for production, audio engineering, interstitial music and show notes; Margo Lubin and 
Blake Curtis
 for video, editing and graphics. Theme music by 
Ana Leimma
.
*Disclosure
: Books and products denoted with an asterisk are hyperlinked to an affiliate program. We are a participant in the Amazon Services LLC Associates Program, an affiliate advertising program designed to provide a means for us to earn fees by linking to Amazon.com and affiliated sites.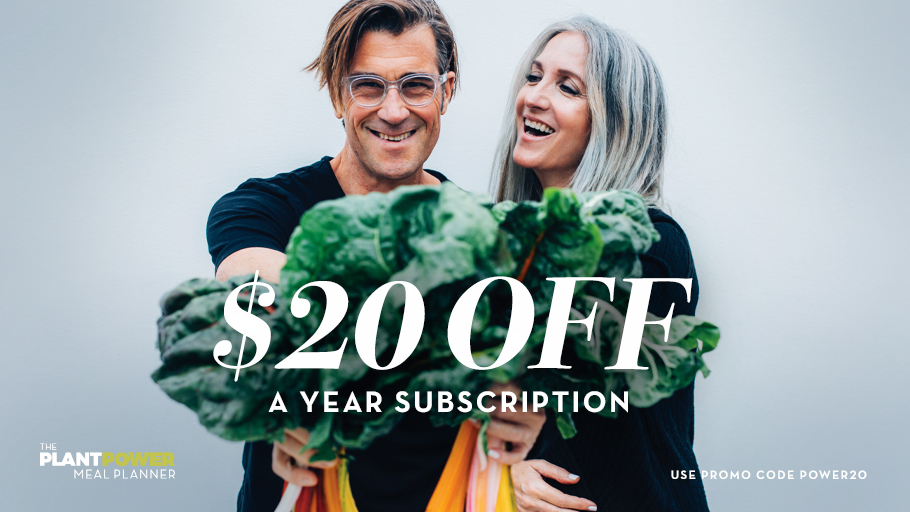 for 1000s of delicious, customized plant-based…
now through Jan. 31, save $20 on your …
HOW CAN I SUPPORT THE PODCAST?
Tell Your Friends & Share Online!
Subscribe & Review: 
iTunes
 | 
Spotify
 | 
Stitcher
 | 
Soundcloud
 | 
Google Podcasts
Donate: 
Check out our 
Patreon account
Support The Sponsors: 
One of the best ways to support the podcast is to support our sponsors. For a complete list of all RRP sponsors and their respective vanity url's and discount codes, 
visit my Resources page and click "Sponsors".
See
acast.com/privacy
for privacy and opt-out information.