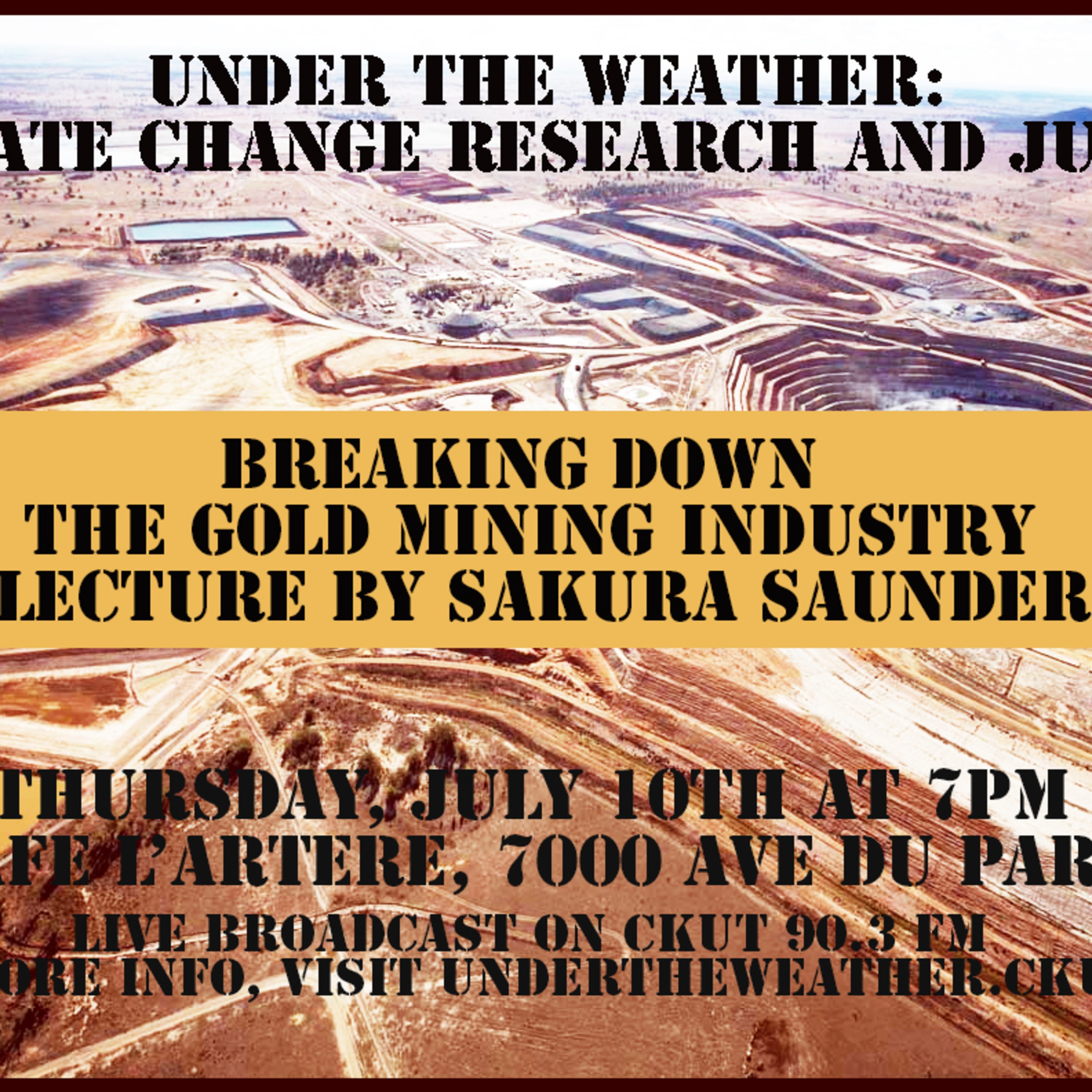 "Nothing better illustrates the heartless and mechanistic nature of our system than modern day gold mining." Sakura will give an overview of the gold mining industry, from environmental and human rights impacts to an overview of many communities resisting its abuses. She will also talk about the complicity of the Canadian government in collaboration with governments around the word, with a focus on the cracks in the system when this corruption has been exposed. Sakura will also explain what we can do to combat this unnecessary evil.
We don't know anything about the creators of this episode yet. You can add them yourself so they can be credited for this and other podcasts.
This episode hasn't been reviewed yet. You can add a review to show others what you thought.
This podcast, its content, and its artwork are not owned by, affiliated with, or endorsed by Podchaser.