The Only One in the Room is a podcast telling the stories of people who have been entirely alone or out of place at some point and whose experience led to a transformation. We talk creator Laura Cathcart Robbins about the viral post that led to an inspiring podcast.
📃 One Story That Led to So Many More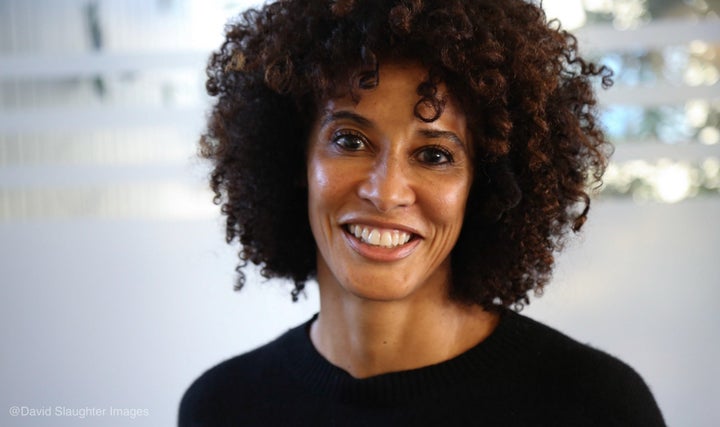 Somewhere on my bucket list is the desire to have one post that goes viral in a really positive way. I don't think anyone wants to be ridiculed around the world for an online post, but getting millions of likes or favorites because the world is applauding my stunning wit or incredibly kind heart? Well, I am all about that.
But going viral wasn't what Laura Cathcart Robbins had in mind when she wrote in the Huffington Post about her experience as the only black person at the Brave Magic retreat (a three-day writing conference attended by over six-hundred people). After the article went live, she thought she may hear back from other black and brown people that they had similar experiences, but receiving almost five-hundred and seventy direct messages over the next few days was quite a surprise.
So, what do you do with that many stories? You make a podcast, call it The Only One in the Room, and work to make sure people feel a little less alone.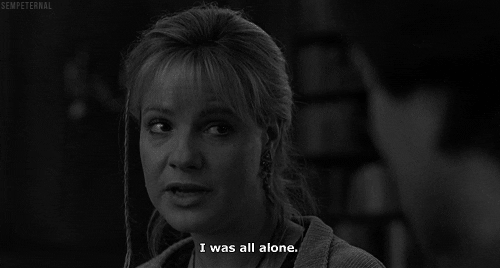 Laura was shocked to find those messages at all, but even more than that, she was shocked that most of them weren't from black people.
"A very small percentage of them were black or of color," she told me. "They were just people, you know, mainly white people — they identified their race-location, as it were, in their DMs — who told me they related 'even though I'm a white woman' or 'even though I'm a white man.' That's how they started."
In what spaces were all these white people "the only one in the room"? They were telling Laura stories in which they were the only guy in a wheelchair trying to land a date, the only overweight woman in a yoga class, the only young man with hearing aids, and so on. "They identified with the feeling of being othered. While my way [race] was very visible, a lot of theirs were invisible."

🎙 Turning Stories Into a Podcast
It was around this same time that Laura was taking a class on podcasting in which they were supposed to come up with an idea for a possible show. Laura had the perfect inspiration, and a few months later she met with the Lipstick and Vinyl (the network that now produces the show) team and decided to get to work on The Only One in the Room.
The idea was to make the show more than just stories of someone walking into a room and feeling alone, "but [interviewing people who] had a transformative experience as a result of it." That qualifier narrowed down the possibilities enough to make the backlog of stories a bit more manageable, but left plenty of room for lots of great episodes. Now, The Only One in the Room features Laura interviewing people who have been entirely alone in some space and how that moment entirely changed their outlooks, their personalities, and even their trajectory in life.
🔈 Amplifying Diverse Voices
Because she is an experienced storyteller, I was curious about how Laura had adjusted to making The Only One in the Room. She replied that her storytelling has always been honest and transparent: "I'm over eleven years sober, I'm divorced, I met my boyfriend of almost eleven years, in treatment. So I write about those things, I write about divorce, I write about recovery, I write about love, and I write about race." But all of those things are part of Laura's story, and she would never presume to write about someone else's experience.
"This particular format, I'm telling someone else's story, even though I'm not saying the words. I'm guiding them to certain points and then I'm putting their story out." And so, Laura goes into every interview and editing session with the person she's speaking to as the top priority, allowing them to share only as much as they want with the world. But that care and respect are rewarded by the opportunity to help people tell their stories and find that they are a little less alone in the process.

So, if you've ever felt like there's no one around like you, if you're looking for a story of transformation, or if you want to hear masterful storytelling, check out The Only One in the Room and be sure to leave a rating and review to let Laura know what you think!
---
Chasing Pods is a Podchaser blog series dedicated to letting our readers know about podcasts they may not have heard of or provide a sneak peek into the making of their favorite podcast. We talk to podcast creators about their journey into podcasting, the creation of their shows, the ups and downs of the work, and what they're looking forward to for their podcast
Do you love or make a cool podcast? Do you want to be featured on our blog? Email Morgan ([email protected]) to tell him why your favorite show should be featured next.