This is a guest article by Arielle Nissenblatt, creator of the Earbuds Podcast Collective and co-host of the Counter Programming podcast.
---
Podcasts are unbelievably versatile. They provide daily, fact-based news, laugh-out-loud comedy, an escape into other worlds through audio drama, and so much more. Now more than ever, podcasts have been a great escape for me.
Turn on the radio and you'll hear grim COVID-19 statistics. Look on Facebook and you'll see that another friend's aunt has been hospitalized with Coronavirus. Go to Twitter and find that people are outraged over the current state of the economy. While all of the above are important to take in and process, we cannot only be taking in this hard-to-swallow and anxiety-inducing content. We have to take our minds off of the tough stuff sometimes.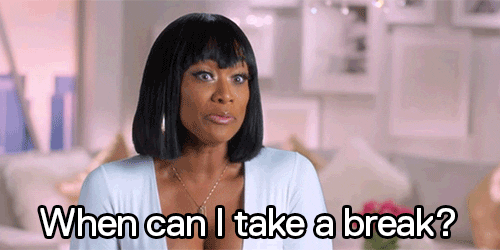 Sure, podcasts can also bring about anxiety. There's been a surge of Coronavirus podcasts — some are already-existing shows that have now tacked on COVID-19 to their weekly feeds. Others are newly-established pods that solely focus on Corona. I've been listening to my fair share of these shows in order to stay informed. They've been unbelievably helpful and I am grateful to the podcast creators who've so readily shifted their focus towards this informative approach of educating the public.
The Need for a Bit of Counter Programming
It was around three weeks ago, though, that I realized that I was having chest pains. At first I thought "yup, this is definitely COVID." Then, the next day when the pain was gone, I remembered that I had felt a similar pinch a few years ago during a particularly anxious time in my life. All of this COVID news was sparking that familiar feeling of having an anxiety weight on my chest.
I called Shira Moskowitz, my good friend, who I imagined was feeling similarly anxious, and told her I had an idea. I wanted to make a podcast that would offer counter programming to the coronavirus news. Each week on Counter Programming with Shira & Arielle, we bring our listeners (we call 'em "counties") all sorts of knowledge about things that have the word "counter" in their titles, such as countertops, Count Dracula, counterfeit coins, and more. Our podcast gives us and our listeners a chance to laugh, check in on each other, and think about something other than the virus.
Podcasts That Offer a Little Escape
While we may have taken counter programming more literally than others, there are so many podcasts that can offer you a reprieve from the frightening times we live in. Here are some of the podcasts we've been enjoying that *do not* touch on anything COVID-related. Hope you enjoy and subscribe!
⭐️ Click here to follow and export this Podchaser list
"FACTORIOUS is the trivia game for everyone!! Our host Matt Iseman (NBC's American Ninja Warrior) gives contestants the clues, the facts, and the first letter of the answer. All they have to do is figure it out. How will they do?? How will YOU do?? Come play with us and find out who will be… FACTORIOUS??!?"
🎧 Listen, Follow, Rate & Review 'Factorious' on Podchaser
"A clever teenage journalist comically recounts the events that lead to a beloved member of her community tragically dying in a freak, plague-related accident the week before Passover."
🎧 Listen, Follow, Rate & Review 'A Place Called Fairneck' on Podchaser
"Scam Goddess is a podcast dedicated to fraud and all those who practice it! Each week host Laci Mosley (aka Scam Goddess) keeps listeners up to date on current rackets, digs deep into the latest scams, and breaks down historic hoodwinks alongside some of your favorite comedians! It's like true crime only without all the death! True fun crime!"
🎧 Listen, Follow, Rate & Review 'Scam Goddess' on Podchaser
"Everything is Alive is an unscripted interview show in which all the subjects are inanimate objects. In each episode, a different thing tells us its life story–and everything it says is true."
🎧 Listen, Follow, Rate & Review 'Everything is Alive' on Podchaser
"Private Parts Unknown (the podcast formerly known as Reality Bytes) is a comedy-sex-travel podcast uncovering stories of love & sexuality around the world. Best friends Courtney Kocak & Sofiya Alexandra bring you along as they traipse from country to country exploring sex, relationships, dating & different types of food poisoning."
🎧 Listen, Follow, Rate & Review 'Private Parts Unknown' on Podchaser
---
Thanks to Arielle Nissenblatt for writing this guest article. Follow Arielle on Podchaser and Twitter. Sign up for the Earbuds Podcast Collective newsletter and be sure to listen to Counter Programming with Shira & Arielle.