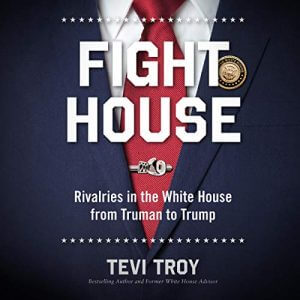 The King of Stuff welcomes
Tevi Troy
, author of
Fight House: Rivalries in the White House, fro…
. Ricochet's own Peter Robinson said the book "presents such a vivid and accurate portrait of the strife, sniping, backbiting, leaking, and intrigue in the Reagan White House that I found it perfectly excruciating to read. I mean that as a compliment. Deeply researched, briskly written, and full of judicious, useful lessons,
Fight House
is just a marvelous book."
Subscribe to the King of Stuff Spotify playlist
featuring picks from Jon and his guest. This week Jon offers one of the oddest oddities ever, "Doctorin' the Tardis" by The Timelords.