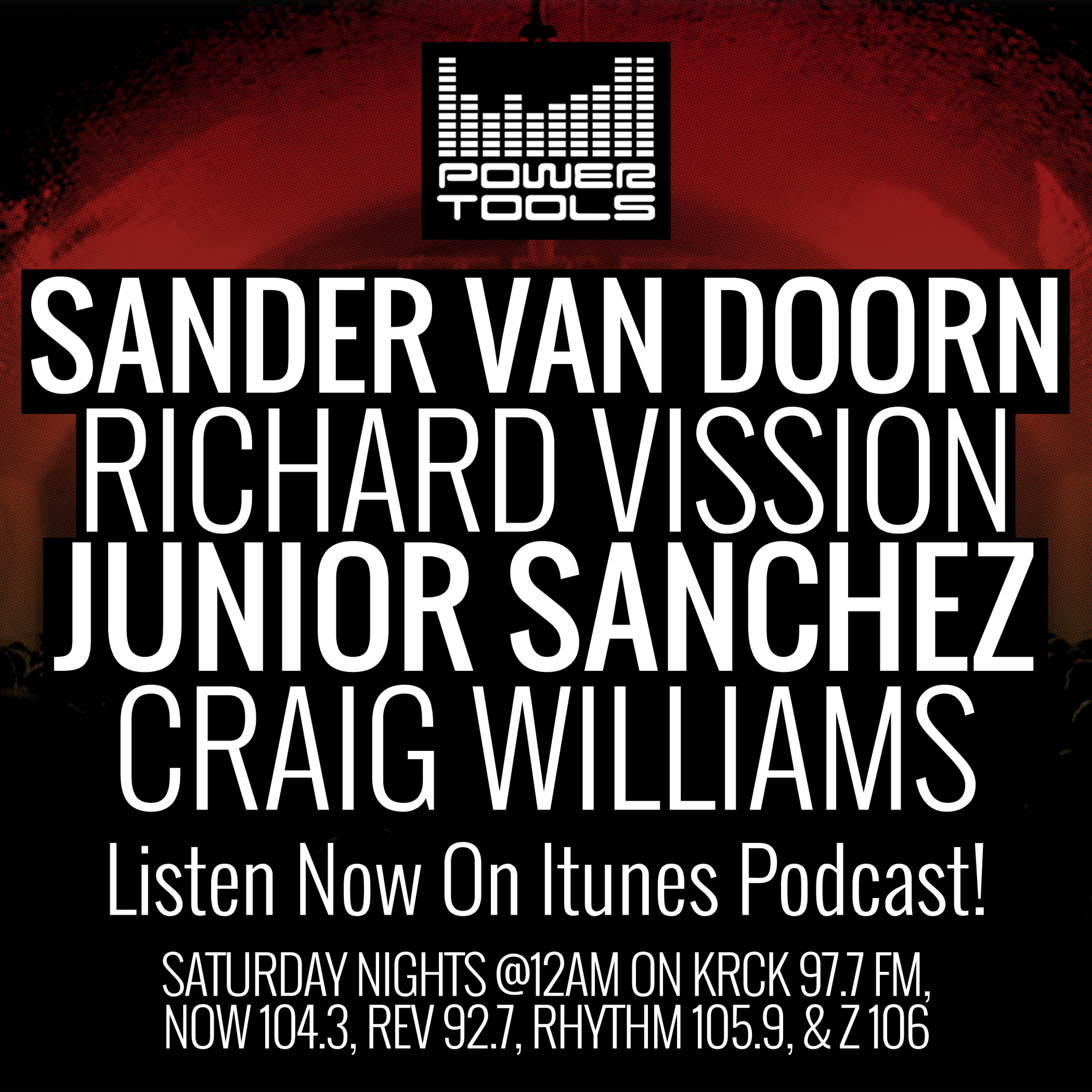 On this weeks show we have special guest mixes from Sander Van Doorn, Junior Sanchez, and Craig Williams along with your hosts Richard Vission and Swedish Egil. Tune in every Saturday night/Sunday Morning @ 12am-2am on @1043NOW @Rev927 @977KRCK @Rhythm1059 & @z1063. Follow Us @ www.Facebook.com/Wearepowertools www.Instagram.com/Wearepowertools www.Twitter.com/Wearepowertools www.Twitter.com/Richardvission www.Twitter.com/SwedishEgil www.Twitter.com/IamDjChristo www.Twitter.com/DavidDelano Richard Vission Tracklist: Wuki - Tricky Carta - Back To The Dancefloor ANGELZ & SLATIN - Supafly Dj Drew - Latin Heat Bad Boy Bill & Gettoblaster - Fine Day Kaskade - Show Of Hands Tommy Trash & D.O.D - Don't Wait La Fuente - Lit AXSHN - Tell Me Ft. Sophia Reyes(Richard Vission x Loren Moore Remix) Depeche Mode - You Move (Latroit Remix) Harry Romero - Revolt Junior Sanchez - You & I & The Music Mark Villa - Atlas Sander Van Doorn Tracklist: Eelke Kleijn Ft. Therese - Shed My Skin Aria - Passenger 10 Robbie Rivera & Ky-Mani Marley - All We Need Is Love (Jude & Frank Mix) CamelPhat & Elderbrook - Cola BLR - Varca Tom Staar - The Nighttrain Axwell & Ingrosso - More Than You Know (Marcus Schossow Remix) Madison Mars - Atom Junior Sanchez Tracklist: Junior Sanchez - You I & The Music Junior Sanchez Feat Dana Williams - Keep Me Waiting Junior Sanchez Feat Ant LaRock - Think About It Junior Sanchez - Yeah Junior Sanchez Feat SoShy - Dreaming Junior Sanchez & The Crookers Ft. Mike City - The End Game Junior Sanchez Feat SoShy - Back To House Craig Williams Tracklist: Craig Williams - Give It A Minute Ft. TWINKIDS Detlef - Jaydee Shit Robot - Where It's At ft Reggie Watts (Johnny Aux Remix) Detroit In Effect - Are You Married (Craig Williams Re-Rub) Tiga - Stabbed In The Back (Dexter Remix) Tiga - Woke (Craig Williams Remix) Craig Williams - Everybody
We don't know anything about the creators of this episode yet. You can add them yourself so they can be credited for this and other podcasts.
This episode hasn't been reviewed yet. You can add a review to show others what you thought.
This podcast, its content, and its artwork are not owned by, affiliated with, or endorsed by Podchaser.