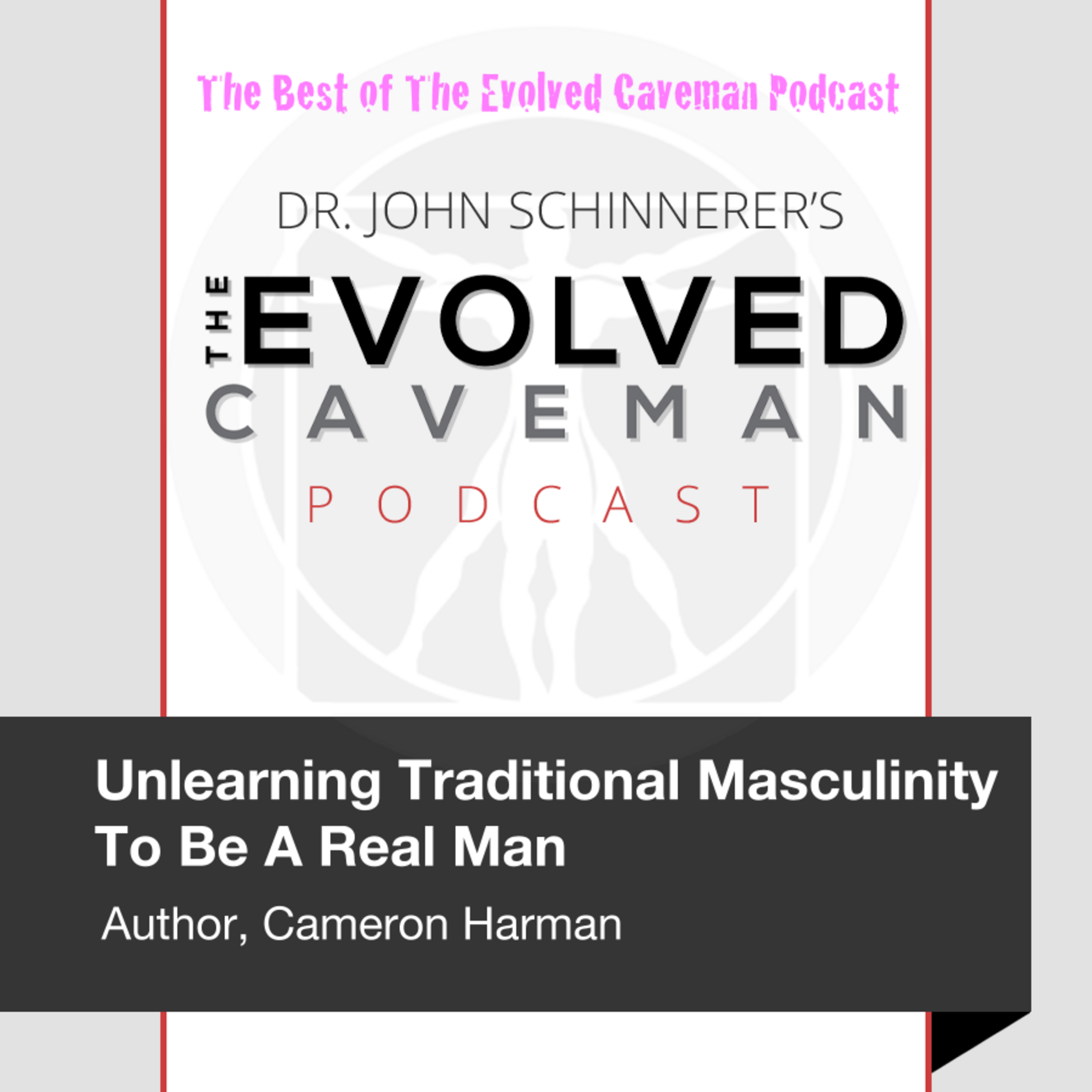 Nothing epitomizes traditional masculinity like facing active fire in the military. Cameron Harman lived this after volunteering for the Army and getting rocked in the Afghanistan War. This is his story and it is remarkable. Cameron recently published his book outlining his whole story. Tune in and learn the good and the bad of old school masculinity.
How does one go from solider to PTSD to spiritual student?
Is it necessary to be a mean, out-of-control asshole to be respected as a leader in the military?
What motivates people better — fear or love?
To what extent is fear a necessary motivator in battle?
To what extent is physical strength needed to be masculine? Is it so important that steroids are a viable option?
What does PTSD look like/sound like/feel like? 
The impact of insults on our masculinity and how easily manipulated we are by them (e.g., Cam wanted to get a brain scan for his traumatic brain injury due to an IED. His C.O.'s response, "Ok bitch boy, you go have the crazy doctors check you out!"). 
What sort of psychological damage do we inflict on others when our masculinity and mental health are out of whack?
The big idea that depression in men comes out as irritability or alexithymia (i.e., the inability to name what you are feeling).
Cameron Harman, veteran of the U.S army and Afghanistan war. After service over seas he suffered from PTSD. He tried therapy and counseling both in the military and out. When he hit rock bottom, he began to study Buddhism and spirituality. He deeply connected to the texts and teachings. By practicing meditation and changing his perceptions, he healed my PTSD. His healing changed the way he sees the world. Hermit_Radio (podcast) was a way to give back to the world by sharing his knowledge. He now lives life with two principles: love everyone and tell the truth. 
Website:
Hermitcast.com
Podcast:
https://anchor.fm/hermitradio
IG: hermit_radio
Twitter: hermit_radio
If you like what you've heard at The Evolved Caveman podcast, support us by subscribing, leaving reviews on Apple podcasts. Every review helps to get the message out! Please share the podcast with friends and colleagues.
Follow Dr. John Schinnerer on
| Instagram |
Instagram.com/
@TheEvolvedCaveman
| Facebook |
Facebook.com/Anger.Management.Expert
| Twitter |
Twitter.com/
@JohnSchin
| LinkedIn |
Linkedin.com/in/DrJohnSchinnerer
Or join the email list by visiting:
GuideToSelf.com
Please visit our YouTube channel and remember to Like & Subscribe!
https://www.youtube.com/user/jschinnerer

Editing/Mixing/Mastering by: Brian Donat of B/Line Studios
www.BLineStudios.com
Music by: Zak Gay
http://otonamimusic.com/