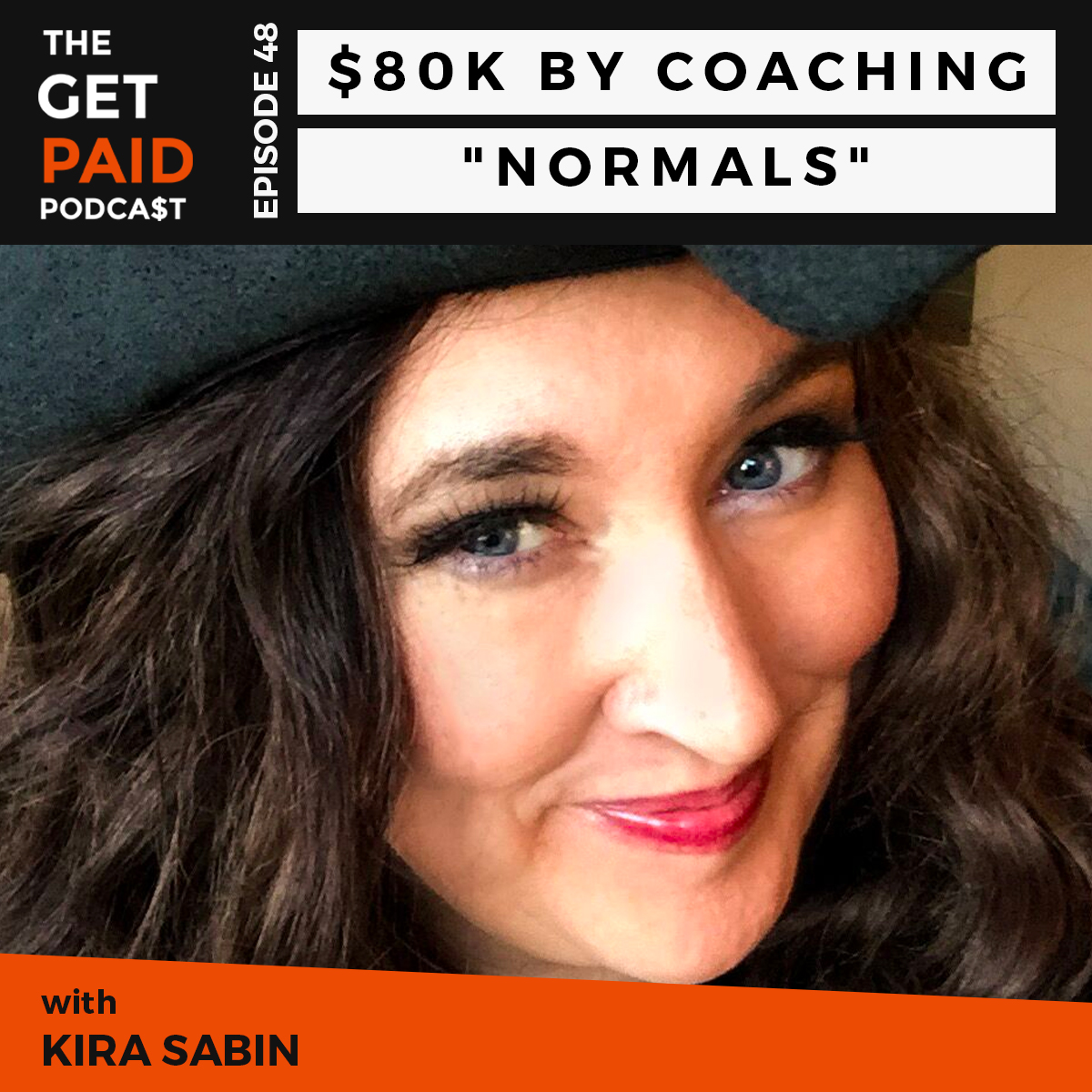 Welcome back! I am incredibly excited about today's guest, the "Troop Leader of Love" and founder of League of Adventurous Singles, Kira Sabin. Kira is a life and love coach specifically for singles looking for help navigating the crazy world of dating. She works primarily with female clients – with a few men sprinkled in for a bit of added flavor, and she helps her clients navigate their love life and the dating scene in a rather interesting and unique way. Today, she breaks it down for us, answering all of my uncomfortable questions, including how she gets paid – and how much she has made so far this year. She also allows me to pick her brain a little on the types of mistakes she has made over her 8-year career as a "love coach" and shares a bit of advice for other life coaches and business owners.
Is making money as a #lifecoach a total fantasy? Coach for singles @kirasabin says HELL NO!
Click To Tweet
Season 3 of the Get Paid Podcast is sponsored by Acuity Scheduling.  Start your exclusive 45-day free trial at acuityscheduling.com/getpaid!
In This Episode You'll Hear:
What type of clients Kira works with and how she gets paid.
What kind of problems she helps people work through.
Why did Kira throw away her first newsletter list – a list that consisted of a few thousand people?
How does Kira market her business and services?
How did Kira get articles published by the Huffington Post?
What does the phrase "You're getting too precious about your business" even mean?
What changes did Kira make to her website that resulted in a huge jump in her revenue?
Let's talk numbers: Exactly how much did Kira make this year?
Are retreats profitable for Kira's business?
How many retreats does she host every year?
How does she want to ramp up the retreats side of her business?
What are some of the big mistakes that Kira has made throughout her career that she has learned from and what advice does she want to share with other coaches and business owners?
Mentioned In This Episode:
 Connect with Kira on the ol' Social Networks:
Connect with Claire:
Thanks for listening! Time to go get yourself paid. :)
The post
Kira Sabin: $80K by Coaching "Normals" (GPP 48)
appeared first on
Claire Pelletreau
.