This article about how to name a podcast covers 7 tips to guide you through your decision, from market research to audience analysis.
Figuring out how to name a podcast can seem daunting at times, but using the following tips and tricks can really make this challenge insightful and even fun!
Before you can start recording, publishing, and distributing your podcast (see our article on how to submit your podcast everywhere), you need to think about your title. This is where the creative journey begins and so many possibilities lie ahead! So many in fact, that it is easy to work yourself in a creative knot.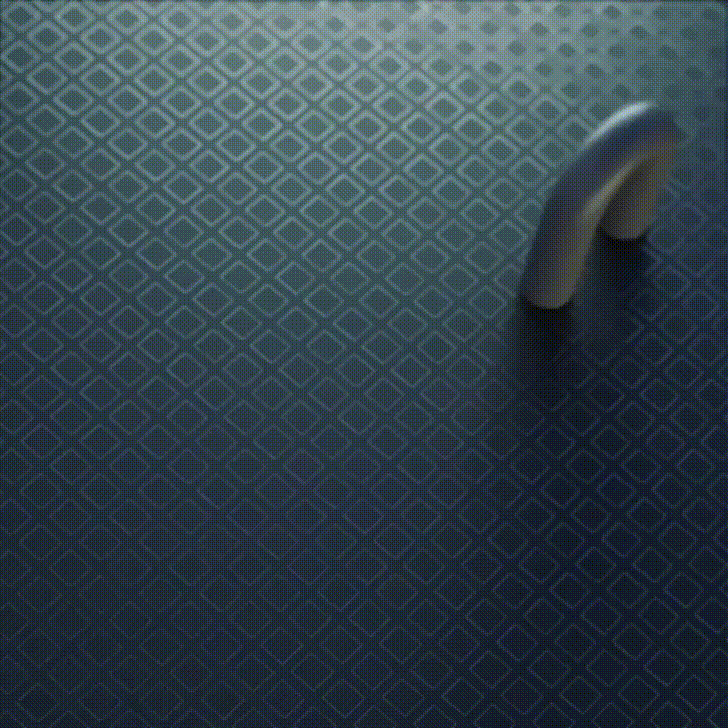 In order to make sure things are moving in the right direction, it is good to understand the significance of a podcast name and also know what you can do to avoid potential obstacles. Here's our guide on how to name a podcast:
Table of Contents
Why does the podcast title even matter
The title is the show's brand put into words. Not only that, the few words that make up the podcast title can be the deciding factor on if a potential listener selects that show, or continues scrolling for another. This is a split second decision that every listener makes and the only pieces of information available to these potential listeners are the title and cover art.
The podcast's name is the calling card of the show. When listeners share a podcast, it is the title that they will tell other people and that is how these listeners will find the show. 
Despite being only a few words, they carry a lot of weight, so what can you do to make it the best it can be? Well, let's get into it!
How to Name a Podcast – 7 Tips
1. Always put yourself in the mind of your listeners and do an audience analysis 
Before starting, we need to think long and hard about the audience we'll be speaking to. Who are they and what are they looking for? What will your show do for them and how can your title get that across? Simple questions like these are important to ask, because at the end of the day, you are making your podcast for your listeners. It is essential that you connect with them and have some ideas of what they are looking for when browsing through shows. 
By thinking of the audience first, you will be able to make some predictions to what type of messages and words will draw them in. After all, it is only because of the audience that you're a podcaster and not some person talking to themselves in an empty closet/bedroom.
2. Keep your podcast name clear and concise
Your podcast will likely cover a multitude of topics, and it is impossible to get all those across in just the title. Rather than keyword stuffing and trying to capture everything, focus on getting just the key message across. In most cases, you want your audience to know just from the title what type of topics your show will cover.
Crime Junkie is a series that covers all sorts of grizzly cases. Rather than try to get all the types of crimes they'll cover in the title, they keep it short, sweet, and broad. We know exactly what type of topics this show will cover…crimes!
By having a simple, clear and concise title, your podcast will be easier to understand, easier to find, and much easier for people to remember. That being said, you may want to avoid making it overly simple, which is a great segue into our next tip!
3. Don't be afraid to incorporate some of your attitude/brand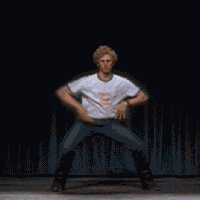 The name of your podcast can reveal some information on the topic, but it can also convey your style and approach to the topic. If your podcast is a humorous one, try to incorporate that in the title and make it comical! Look at "Sawbones: A Marital Tour of Misguided Medicine,†it is informative, humorous and still easy to remember. Don't be afraid to incorporate your voice in your title. 
This also helps establish an expectation for your viewers who should have a fairly accurate guess as to what type of genre your show will be. Setting the expectation is essential to the success of a show. You could have an excellent show and podcast name, but if a viewer goes in with an expectation that your show does not meet, chances are they will leave and look for a series that does meet their expectations. Obviously, This is not a reflection of your show, it just means that the viewer went into it thinking it was something it was not and you want to do your best to avoid causing any let downs. 
4. Think about how your title will look on your cover art
The podcast name and cover art establish the first impression of every show and should work together. You would not see a horror title on top of a comedy cover, that would cause a disconnect and most likely turn viewers away. 
Not only do you need to think of how they work together to express a theme, but also how it may affect the title length. If you have a longer show title and a graphic-heavy cover, one of those is going to have to give up space in order to accommodate the other. That is why it is good to think about how these creative choices will work together.
Keep in mind that most podcasts are listened to on a mobile device. This means that when a podcast and cover art are displayed, it is going to be reduced to a handheld size. Longer titles will become harder to read and small fonts will only become that much smaller. 
5. Research what other podcasts exist in your sphere/genre
Be sure to explore podcasts that already exist in your genre. Use Podchaser to see the trends and pay particular attention to which podcasts grab your attention. Knowing what works on you will give you some insight on what will work for your audience. 
Pay attention to which shows are popular, look at reviews and how long the shows have been active to gauge how successful they are (If you have a Podchaser Pro account, you can even sort by power score!). A name obviously is not the deciding factor in whether a show is successful or not, but these shows have all done their part to establish the genre. Though we encourage you to disrupt and add your own twist, it is still important to be aware of the trends of the genre.
6. Brainstorm and get every idea on paper
Exhaust yourself! If it comes to mind, write it down. You can use services like Rhymezone to help you find synonyms and make variants of working titles. When it comes to brainstorming, no idea is a bad idea. You never know what type of patterns and consistencies you will see emerge. Brainstorming really is a quantity over quality exercise, the more ideas you have, the easier your search for a title will be. 
7. Lastly, search the title you have decided on and see what you find 
You may have come up with the best title ever, but if it is already taken or associated with something horrible, then it is not going to work for you. Google it to see if it is being used elsewhere, and of course, type it into Podchaser to see if an existing podcast has already taken it.
Services like Namecheckr are great for seeing if social handles are open. You will want to set up a website, social media accounts, and email addresses with similar names to support your podcast, so it is vital that you make sure that is possible. 
Final thoughts
Though there is no perfect formula or when deciding how to name a podcast, it is still important to really think this creative choice through. Like we said in the beginning, the few words you choose for your podcast title can be the deciding factor on if a person clicks to listen or continues scrolling for another show. Think strategically and creatively about the words you choose, because at the end of the day, words do matter. When you do get that expertly titled podcast out there, don't forget to come back to Podchaser and claim it!
Suggested Listening
Also check out this great meta list of podcasts about podcasting!
Got Any Tips on How to Name a Podcast?
Do you have any ideas that are not on this list? Be sure to let us know on either our Twitter or join our Slack Channel!
Read More Articles With Podcasting Tips