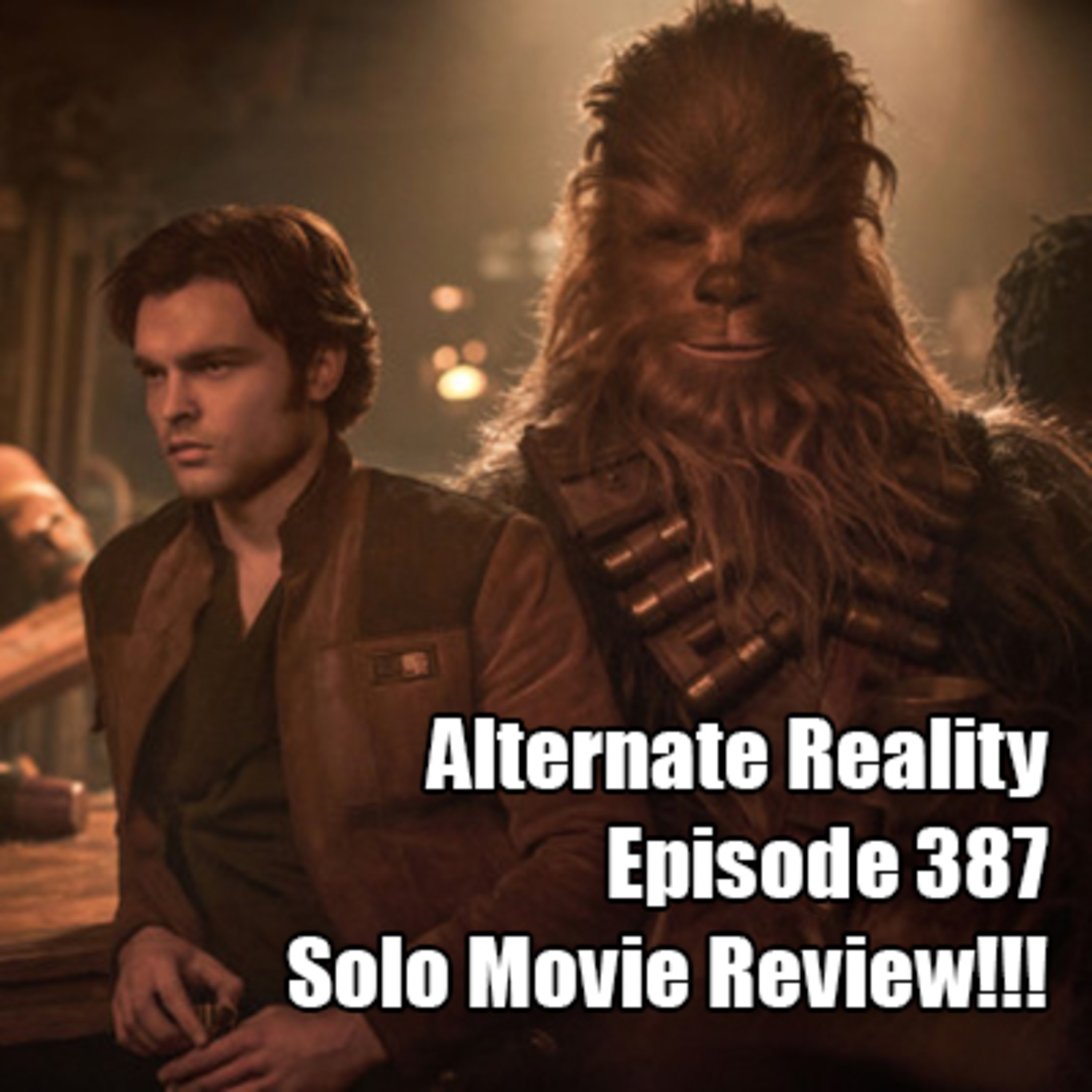 Alternate Reality - Episode #387
A long time ago (last week) in a galaxy far far away (Kentucky)….. Jon and Charlie sat down to discuss the newest outing from the, now Disney owned, Star Wars franchise; "Solo: A Star Wars Story".
Both Jon and Charlie had things they liked and things they didn't like about the movie. High-points and low-points. Some of those things they agreed on, others they did not. And so they hash it all out in this quick (hour long) movie review.
Many things will be discussed such as; new actors in old roles, the look and feel of the film, charters they enjoyed and didn't, easter eggs that relate to other existing and upcoming Star Wars films, back-splaining everything that we ever knew about these characters and how and why they got that way, weather those explanations make sense,….. so forth and so.
Also in this episode Jon and Charlie spend a good deal of time making fun of Chris Partin. We know you don't want to miss that.
Enjoy!!!
Contact us at:
[email protected]
Follow us on Twitter: Show:
http://twitter.com/AR_Podcast
Jon:
http://twitter.com/jonloveless
Charlie:
http://twitter.com/Xonslaught
Alternate Reality Facebook page:
https://www.facebook.com/pages/Alternate-Reality-P…
Alternate Reality is a proud member of the Comics Podcast Network Check out the Network at:
http://www.comicspodcasts.com/