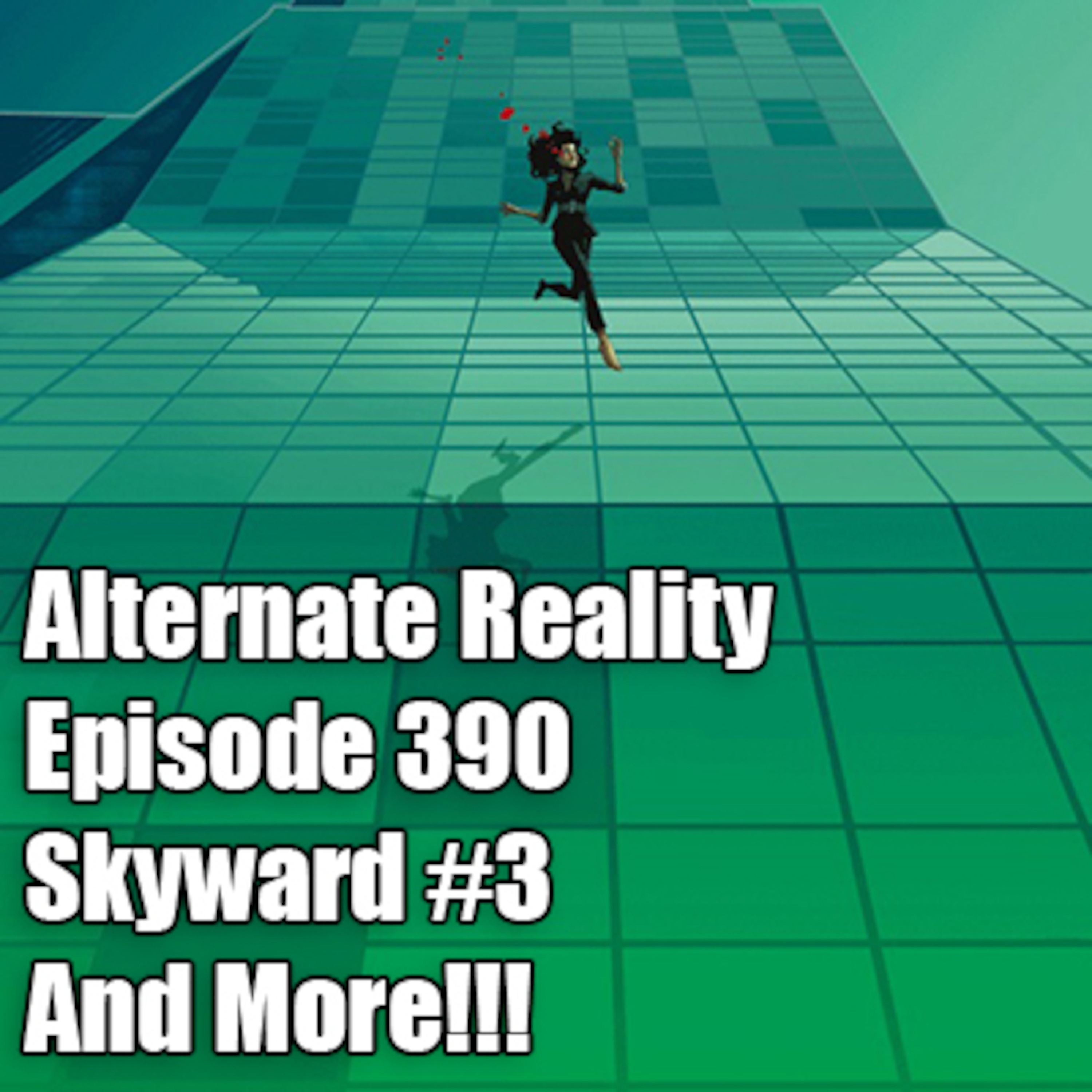 *So I don't know why but there was some static that was recorded during this last episode. We have no idea why or where it came from as I didn't discover it till we were posting the episode. Might be a short in the mic cables. Not sure. We'll try to figure out why this is happening. Sorry about that.*
Alternate Reality - Episode #390
We're back baby! Alternate Reality was gone last week due exclusively to the fact that Charlie couldn't make it back from Heroes Con in time. But after a week hiatus to give Charlie a chance to sober up we got more comics to talk about this week.
This week, in order to earn a little small publisher/creator owned cred with Chris Partin, Charlie is talking about Skyward from Image Comics. Charlie regales us with the awesome Zero-G premis of this story. Then Jon and Charlie round out the rest of the episode talking about a slate of DC and Marvel books.
Lastly, Charlie fills us in on all the hijinks that occurred during his time in Charlotte, North Carolina at Heroes Con. Charlie even has a special gift for Jon.
Alternate Reality; bringing you the best every week in comic book podcasting!!!
Enjoy!!!
Comics:
Skyward #3 Plastic Man #1 Aquaman #37 Doctor Strange #2 Justice League #2 Hawkman #1
Contact us at:
[email protected]
Follow us on Twitter: Show:
http://twitter.com/AR_Podcast
Jon:
http://twitter.com/jonloveless
Charlie:
http://twitter.com/Xonslaught
The Alternate Reality Facebook page can be located at:
https://www.facebook.com/pages/Alternate-Reality-P…
Alternate Reality is a proud member of the Comics Podcast Network Check out the Network at:
http://www.comicspodcasts.com/