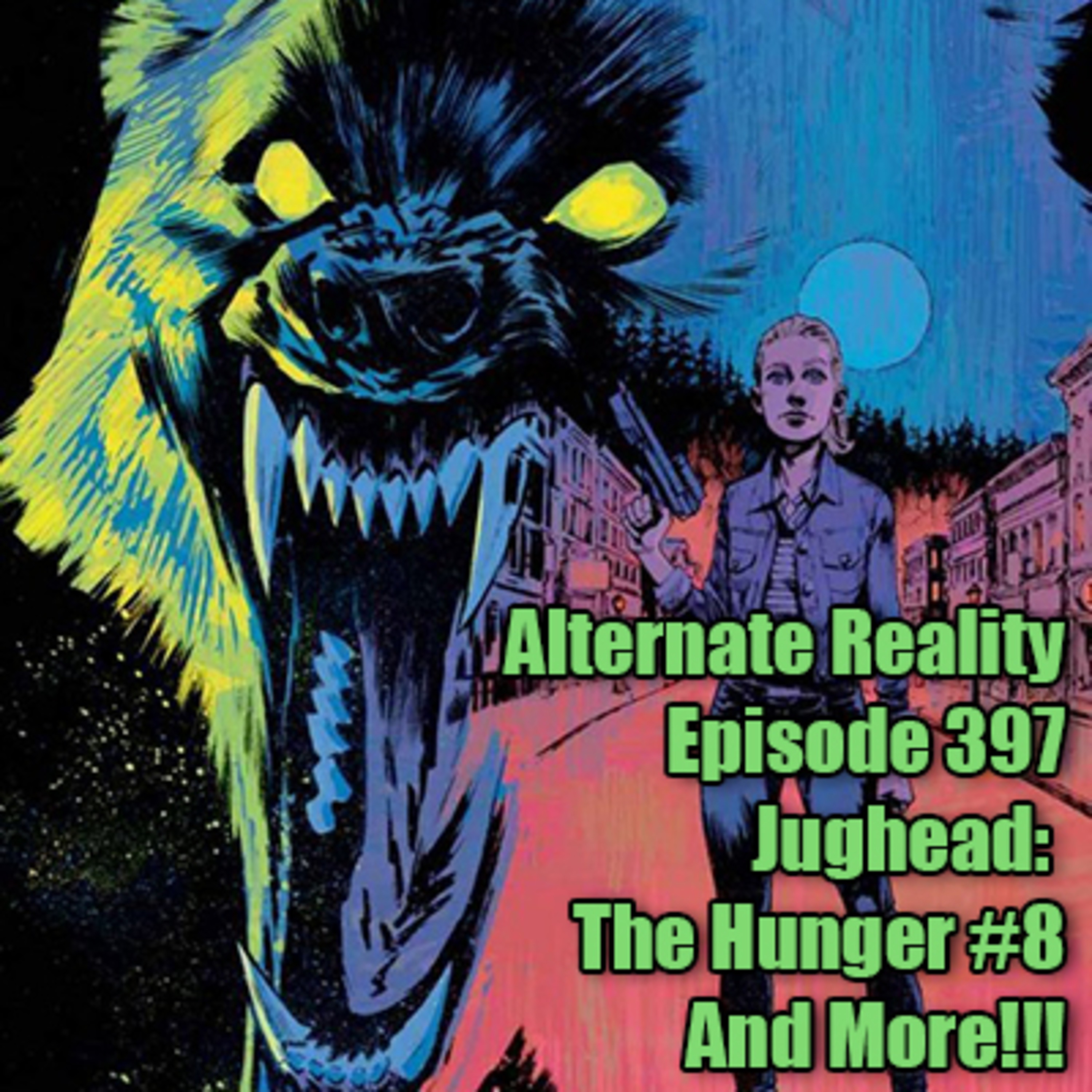 Alternate Reality - Episode #397
All in all, it's starting to feel a little like autumn. The days are getting a little shorter, it's still warm outside but the evenings aren't as bad. Labor Day will be on us next week, and not long after that the leaves will start to turn colors. We're starting to look forward to harvest, pumpkins, trick-or-treat, and scary tales.
Scary things are the theme this week as we're talking werewolves. But not just werewolves, the boys also talk about what makes Batman the biggest boogie-man in the dark. The Justice League are busy fighting things that go bump in the night in JLA Dark. Speaking of the dark, it doesn't get much darker that the cold unfeeling heart of Darth Vader. Jon and Charlie talk about what makes him tick in last week's issue.
Taken together it's a spook-tacular warm up to what's bound to be an excellent Halloween season.
Enjoy!!!
Comics:
Jughead: The Hunger #8 Batman: Kings of Fear #1 JLA Dark #2 Avengers #6 Terrifics #7 Darth Vader #20
Contact us at:
[email protected]
Follow us on Twitter: Show:
http://twitter.com/AR_Podcast
Jon:
http://twitter.com/jonloveless
Charlie:
http://twitter.com/Xonslaught
The Alternate Reality Facebook page can be located at:
https://www.facebook.com/pages/Alternate-Reality-P…
Alternate Reality is a proud member of the Comics Podcast Network Check out the Network at:
http://www.comicspodcasts.com/