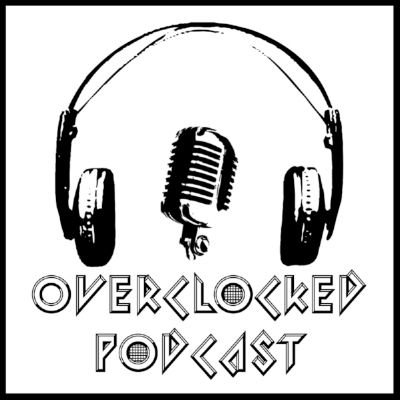 Welcome to the all new OverClocked Podcast! We have lots to talk about, and we're so happy to be here to do it! We hope you all enjoy what this wonderful community has worked up, and will continue to enjoy the show as we have lots of things planned for the future! 

ReMix ReWind:
Sword of God
- Juan Medrando
Autos, Arps & Minimoogs -
Txai
Dracula is Our Vampire! -
Jorito, BMC_WarMachine
Together We Will Stand
- Eino Keskitalo, Jorito
A Journey Through Grand Oceans -
Glejs
One Small Step -
Moire Effect
Gerudo Desert Party -
Reuben6
The Playlist: Credits Music
Mega Man 2 -
Intro Theme (Eino)
Gravity Rush 2 -
Main Theme (Stephen)
Ys II, Ys Chronicles
(Jorito)
Metroid Prime 2: Echoes Music -
Title Screen Intro Theme (Mr. Jack Barton)
Ninja Gaiden II
- Intro (FenixDown)
Pokémon Super Mystery Dungeon
(Timaeus222)
Mega Man II
- intro (Yami)
Angry Birds 2
- Title Theme (Patchpen)
Sonic Rush Adventure
- A New Venture (Black_Doom)
Bumper music:
Extra info:
Twitter: @OCRpodcast
Edited by Dell
Audio recorded by Dell
Script written by Evktalo
Lyrical Wisdom by FenixDown
Additional help, suggestions and information provided by the rest of the wonderful OCR Discord!
Discord: 
https://discord.gg/KJfvAuF
Email: 
[email protected]
YouTube: 
https://www.youtube.com/user/ocremix
Google Play: 
https://play.google.com/music/listen#/ps/Ivb42azxl…
iTunes: 
https://itunes.apple.com/us/podcast/overclocked-po…
Stitcher: 
http://www.stitcher.com/podcast/overclocked-podcas…
RSS: 
https://feeds.feedburner.com/OverclockedPodcast
OverClocked ReMix is dedicated to the appreciation and promotion of video game music as an art form. Learn more at
 http://ocremix.org/info/About_Us
!