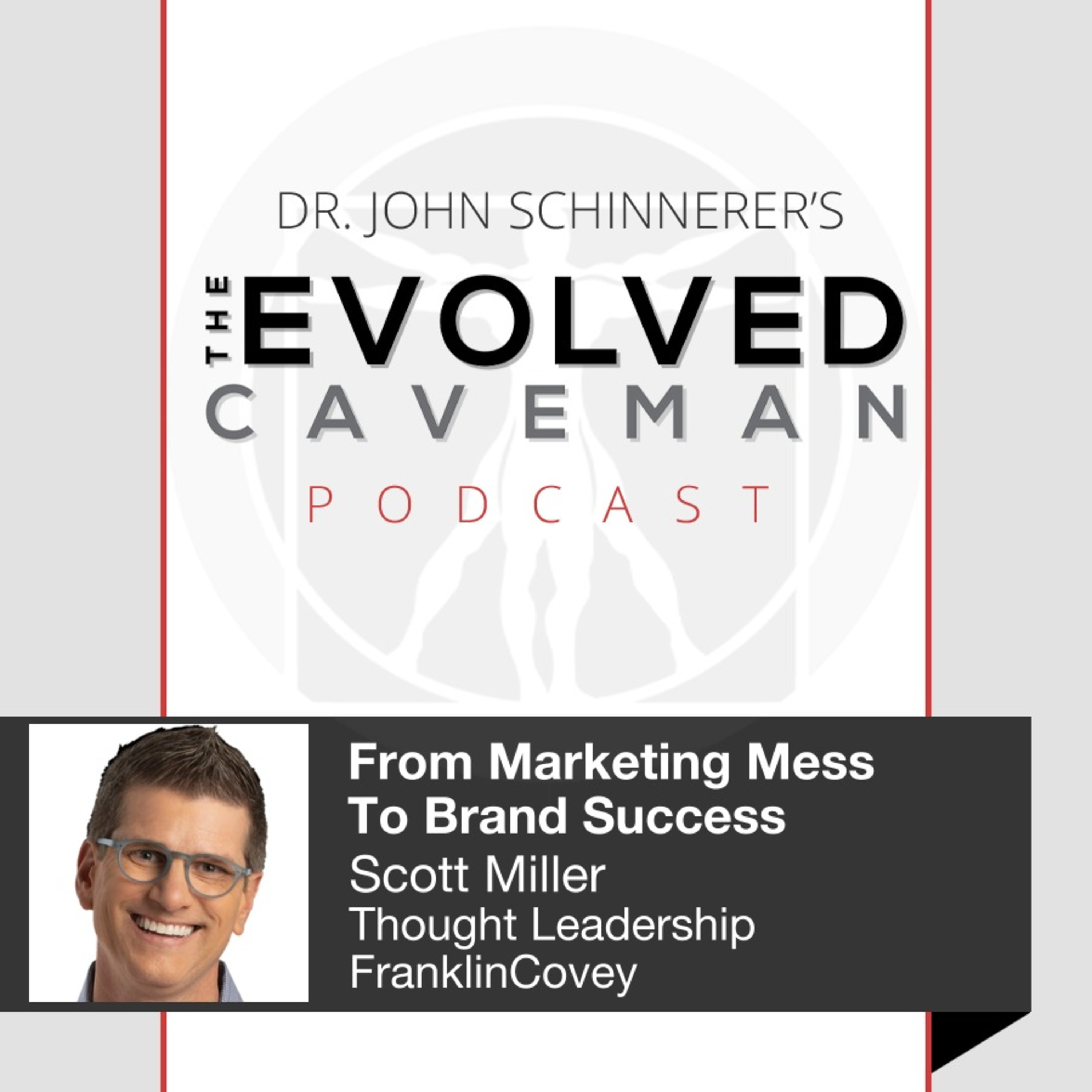 Scott Miller has had an impressive and brilliant career with FranklinCovey. In his 25-year career, Scott hosts the On Leadership podcast which has over 8 million listeners. He served as CMO and executive vice president of business development for FranklinCovey and currently serves as their senior advisor on thought leadership. He is a talented and intelligent guy.
Find out what some of the best pieces of wisdom Scott has learned from his hundreds of interviews with some of the wisest minds on the planet.
Topics covered include:
Mental models and where you spend the majority of your mental time.
Is marketing inherently manipulative?
How to market successfully and ethically?
How to get everyone to act as your brand ambassador?
How to stay close to the cash if you are in marketing.
The need for marketing to stay humble enough to see their role as being in support of sales.
Discover what doesn't work in marketing - Do you frequently rush in to save the day? Do you start speaking first in meetings?
The need to take time for uninterrupted thinking.
And much, much more.
Scott is the author of the award-winning, multivolume Mess to Success series, including Management Mess to Leadership Success: 30 Challenges to Become the Leader You Would Follow and the soon to be released Marketing Mess to Brand Success (May 2021). He is the co-author of The Wall Street Journal bestseller, Everyone Deserves a Great Manager: The 6 Critical Practices for Leading a Team, and the author of Master Mentors: 30 Transformative Insights from Our Greatest Minds (September 2021).
If you like what you've heard at The Evolved Caveman podcast, support us by subscribing, leaving reviews on Apple podcasts. Every review helps to get the message out! Please share the podcast with friends and colleagues.
Follow Dr. John Schinnerer on
| Instagram | Instagram.com/@TheEvolvedCaveman
| Facebook | Facebook.com/Anger.Management.Expert
| Twitter | Twitter.com/@JohnSchin
| LinkedIn | Linkedin.com/in/DrJohnSchinnerer
Or join the email list by visiting: GuideToSelf.com
Please visit our YouTube channel and remember to Like & Subscribe!
https://www.youtube.com/user/jschinnerer
Editing/Mixing/Mastering by: Brian Donat of B/Line Studios www.BLineStudios.com
Music by: Zak Gay
http://otonamimusic.com/