A team of social scientists stumbles onto a cache of censored Chinese social media posts—and decides to find out what the Chinese government wants wiped from the internet.
On China's most influential microblogging platform, a wristwatch aficionado named Boss Hua accuses a government official of corruption. But, his posts aren't censored. So what disappears into the black box of Chinese censorship...and what stays online? A team of social scientists cracked this question—by mistake—with big data.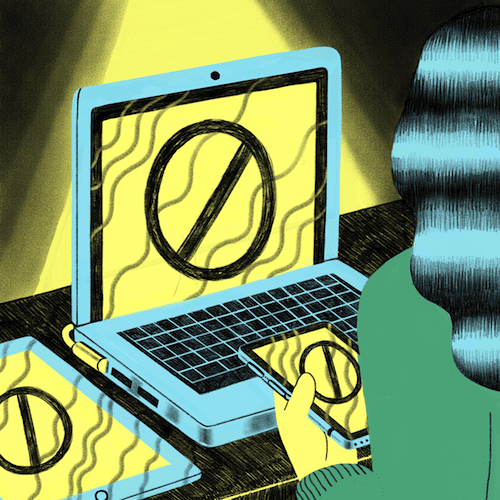 (Original art by Claire Merchlinsky)
FOOTNOTES
CREDITS
This episode of Undiscovered was reported and produced by Annie Minoff and Elah Feder. Editing by Christopher Intagliata. Fact-checking help from Michelle Harris. Original music by Daniel Peterschmidt. Our theme music is by I am Robot and Proud. Art for this episode by Claire Merchlinsky. Story consulting by Ari Daniel. Translations and voicing by Isabelle. Thanks to Science Friday's Danielle Dana, Christian Skotte, Brandon Echter, and Rachel Bouton.